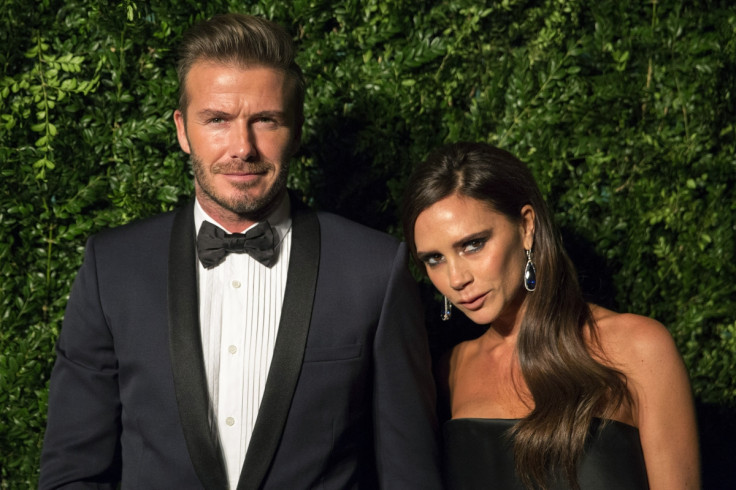 Victoria Beckham has some nice things to say about her husband, David Beckham. While appearing on the Today show to showcase her new Victoria Beckham x Target collection, the model called her husband her "soulmate".
She told the show's host, "It is a juggling act constantly. I'm very lucky that David is the most fantastic father and husband, and he's great and we're very equal at home and we're a very, very good team."
The former Spice Girl also spoke about managing her four kids, and parenting struggles, She said, "I'm definitely not a pushover, and neither is David. We are strict with the children. They are happy kids, but they're very, very polite children."
The 43-year-old added, "They work hard at school. They know they have to work hard. Homework has to be done on time. We are constantly checking their grades at school. We're always at parents evening, and the most important question we always have is: Are they nice kids and are they well-behaved? It's not about how academic they are."
Victoria also revealed the secret to her successful, nearly 18-year marriage to the former soccer star. "He's my soulmate. We complement each other. He's the most incredible husband, fantastic father. He inspires me every day, just seeing him with the children and how he treats me; it just works. We are lucky to have each other."
The couple tied the knot in 1999 and have four children together– Brooklyn, 18, Romeo, 14, Cruz, 12, and Harper, 5. The couple recently celebrated their son Brooklyn's 18th birthday, by sharing adorable messages on Instagram.
David posted a throwback photo of him holding Brooklyn moments after his birth and wrote, "So on this day 18 years ago this little man came into our lives.... To say we felt blessed is an understatement ..."
Victoria too showered her son with love and shared multiple family images. and wrote, "I can't believe our baby is 18 today. We are all so proud and love u so much @brooklynbeckhamx Happy Birthday Buster x Lots and lots of love x."