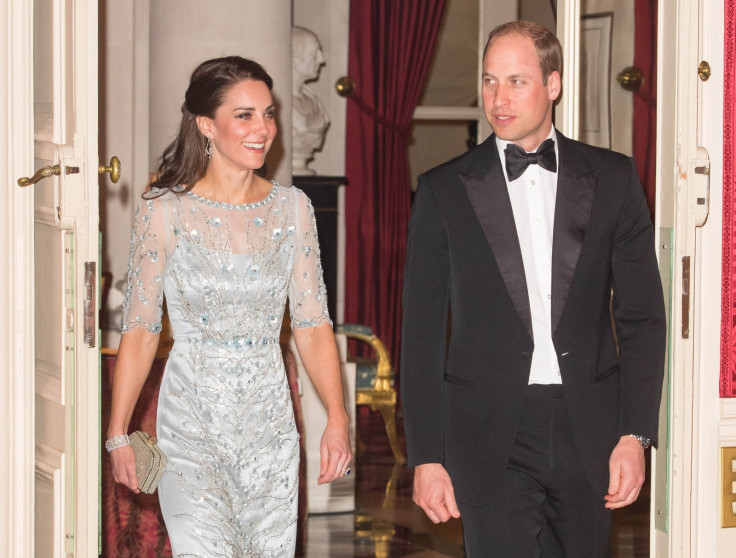 Kate Middleton and Prince William are a power couple and they have proved it by putting on a united front during their first official visit to Paris on Friday (17 March). This comes after a video of William partying with his friends and an Australian model named Sophie Taylor received heavy backlash.
Previously, a report alleged that the Dutchess of Cambridge was "disappointed" with her husband's behaviour during the trip getaway. Nevertheless, the couple's marriage is not on the rocks because of this incident, according to body language expert Dr Lillian Glass.
She told E! News, "William and Kate's so-called scandal is much ado about nothing," while studying photos of the two on the steps of the Elysee Palace. Glass said that there is no sign of a problem between the couple. "She's leaning into him. Her body is turned towards him. At one point, they're touching elbows, which is a positive thing. She has a genuine smile as does he. She is literally turned towards his body. I see no sign of a problem."
Sharing more details about Middleton and William's body language, Glass continued, "At one point, his toes are pointed towards her. You can't see his entire feet, but you can see enough. He's into her. When she's shaking hands with the French president, look at her foot. It's leaning towards her husband. That's an excellent sign."
"Walking down the stairs, she's looking right into his eyes," Glass pointed out and said, "Later, they're standing close to one another. They're supposed to be looking straight ahead but they're turning their bodies towards one another. It's a sign there is absolutely no problem."
Glass revealed that they are very close. "This issue may not be an issue after all. I think they have a genuine connection. They're very close and there's no problem," she told the publication.