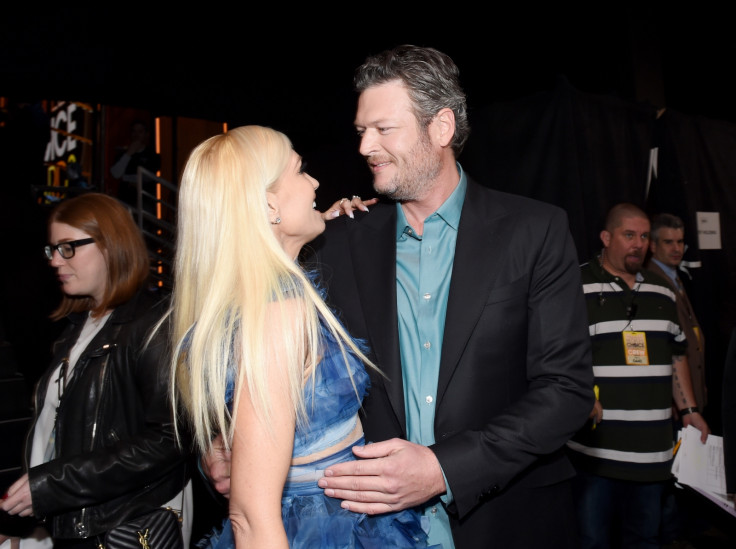 Blake Shelton and Gwen Stefani are much in love and fans can't help but wonder if the Country singer will pop the question to his girlfriend on the sets of NBC's reality series, The Voice.
Newly released outtakes from the set obtained by Entertainment Tonight features the Voice coaches teasing the possibility of an on-air proposal. Alicia Keys casually brings the idea up in the clip, and asks, "What about, like, a proposal on the show?"
Shelton responds to her quirky plan and asks his girlfriend, "Would that make you feel weird, Gwen?" Stefani reacts to this cute question with a laugh and adds, "That would be my dream come true!"
The couple started dating in November 2015, after meeting on The Voice set. Stefani was previously married to Gavin Rossdale for 13 years and filed for divorce in 2015. Blake was married to country singer Miranda Lambert and they split after four years of marriage.
Stefani – who attended the 2017 Kids' Choice Awards with her three children Kingston, 10, Zuma, 8, and Apollo, 2 – spoke about what it is like being a working couple with Shelton. The 47-year-old singer admitted to ET Online, "I feel like when we were coming back this season, I was a little nervous. I was like, 'This is going to be weird!' But, you know, the show is so real. All it is is us just being there and being us. So, it's been really fun."
"Obviously, any time I can be around Blake is a blessing," she adorably added of her boyfriend. When asked about attending the award show with her children, she explained, "It was kind of last minute, so that makes it even more exciting."
When asked to share some parental tips she said, "I don't give advice about anything, ever, ever, ever. I'm just so blessed to have them," she said. "I have so much fun. They're definitely hard work but it's a lot of fun."
The Voice airs Mondays and Tuesdays at 8 pm ET on NBC Network.