"A boy was born, to great happiness to me," Queen Victoria wrote in her journal about the birth of Prince Leopold in 1853. She proceeded to have nine children in total with her husband, Prince Albert, before he passed away at the premature age of 42 in 1861.
But throughout ITV's account of the queen's life in the epic period drama, Victoria, starring the critically acclaimed Jenna Coleman, we've seen nothing but fear and apprehension from the British monarch in regards to children and childbirth.
In last week's episode, the newlywed queen demonstrated a midnight hobby of jumping up and down to adjourn pregnancy and telling Albert (Tom Hughes): "Childbirth is a dangerous business". Sunday night's (2 October) saw her burst into tears on learning that she is "with child" after a nauseous spell called the doctor in.
But how did Queen Victoria really tackle childbirth, and what were her true feelings about it?
Victoria's diary entries, particularly of the 1840s and 50s, reveal a mother who took great delight in her offspring. She wrote: "It seems like a dream having a child" after she presented her eldest-born, Vicky, to her ladies-in-waiting. "She was awake and very sweet and I must say, I was very proud of her."
The thought witnessing one of her children die moved her to the core. When the Duchess of Sutherland lost a baby (Victoria's godson), the monarch wrote: "I cannot say how it grieves me. Such a sad event makes one think of one's own little treasures, and how they might be taken from one."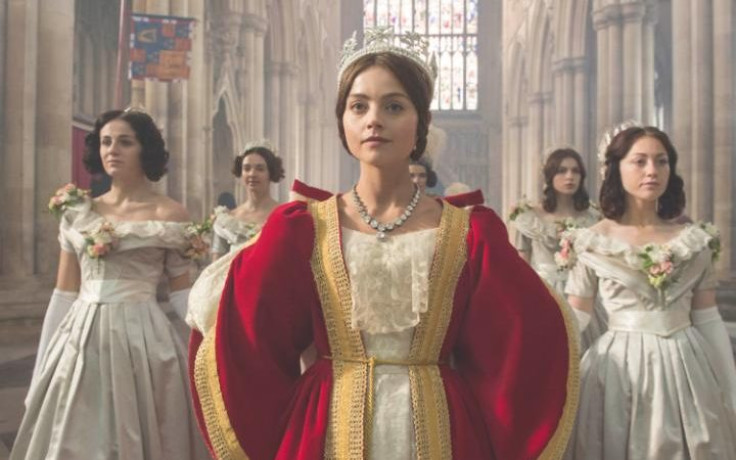 But in the 19<sup>th century, having children was no walk in the park, but a frightening experience with a potentially fatal outcome. Victoria thought of the birthing-to-breastfeeding process as disgusting and animalistic. She was also known to have called infants frog-like.
Writing in a famous letter years later to her daughter Victoria the Princess Royal in Prussia, she said: "What you say of the pride of giving birth to an immortal soul is very fine, dear, but I own that I cannot enter into that; I think much more of our being like a cow or a dog at such moments; when our poor nature becomes so very animal and unecstatic."
The other letters to her daughter were destroyed because they allegedly cast the monarch in an undignified light – Victoria was contrastingly both repulsed by the physicality of labour and fascinated with the latest pain-relief technologies such as chloroform, which she used herself in her eighth labour.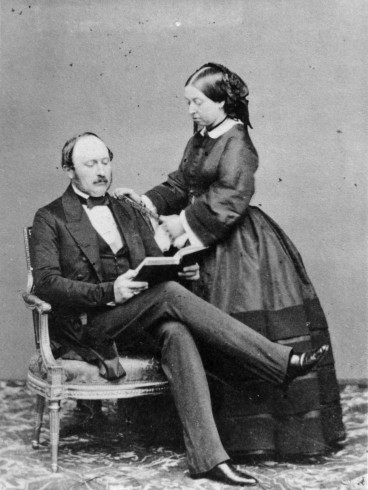 Childbirth dramatically changed in the 19<sup>th century with the introduction of anaesthetics after Dentist William Morton developed the use of ether for surgery in 1846. Sir James Young Simpson, an obstetrician, introduced chloroform as an aesthetic in 1847. Victoria first used this type of pain relief in 1853, and then again in 1857 when she gave birth to her ninth and last child, Princess Beatrice.
In an account written by Dr John Snow – who administered chloroform to the queen during her ninth confinement – he said: "At 11 o'clock I began to administer chloroform. Prince Albert had previously administered a very little chloroform on a handkerchief, about 9 and 10 o'clock. I poured about 10 minims of chloroform on a handkerchief, folded in a conical shape, for each pain.
"Her Majesty expressed great relief from the vapor. Another dose of ergot was given about twelve o'clock and the pains increased somewhat about 20 minutes afterwards. The Queen, at this time, kept asking for more chloroform, and complaining that it did not remove the pain." Read the full account here.
After the passing of Prince Albert, youngest-born Beatrice came to be a great support for the grieving queen. Victoria called her 'Baby' for most of her childhood and she was brought up to stay with her mother – with the queen even frowning upon the idea of her marrying.
Victoria continues next Sunday at 9pm on ITV.