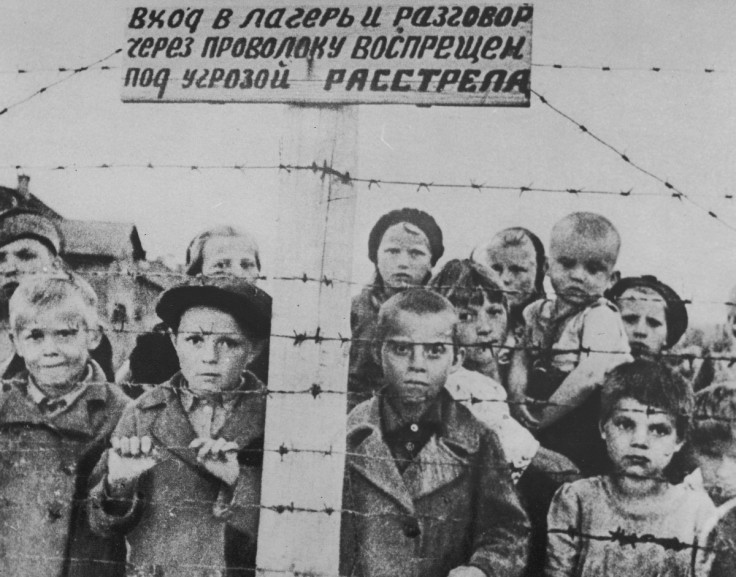 Eastern Europe celebrates Victory Day on 9 May, remembering the day when Nazi Germany conceded defeat in the Second World War. In keeping with the memorial, a collection of diaries of Soviet children who witnessed the war at first hand has been translated from Russian to English.
Titled Children Of War, the book offers a glimpse into the lives of these youngsters, some of whom were living in concentration camps, while others were residing in occupied areas and war torn regions.
"In adults' diaries, the author is still trying to build some sort of drama, while children have been sincerely writing about what they saw and felt, and that's the main value of these documents. They haven't been edited by anyone, they've been written honestly, with no censorship or self-censorship applied," RT quoted the book's editor Tatyana Kuznetsova as saying
The collection has accounts ranging from 1941 to 1945, describing atrocities by Nazis and the harrowing effects the war had on the children and their families and friends.
"Our house was on the embankment. I was returning home from school and saw two Nazi warplanes appear in the sky. At the same time, a Soviet ship was sailing nearby, which they immediately started to bomb," Zoya Khabarova, one of the survivor's of the war who's diary entries are part of the book, said. "One of the bombs hit it directly in the middle, breaking the vessel in two parts. In three minutes, it had disappeared under the water."
Translated into English by Andrew Bromfield, the project was inspired by a collection of similar diaries published in Russian by Argumenti i Fakty (Arguments and Facts).
"It's the history of our country, the story of what its people had to live through during those dreadful times. All of it is told through children's voices, and we've decided that it's the most powerful document we can bring to the world," Kuznetsova said.
Over 27 million Soviets were killed during the war on the Eastern Front, which is referred to as the Great Patriotic War in Russia.