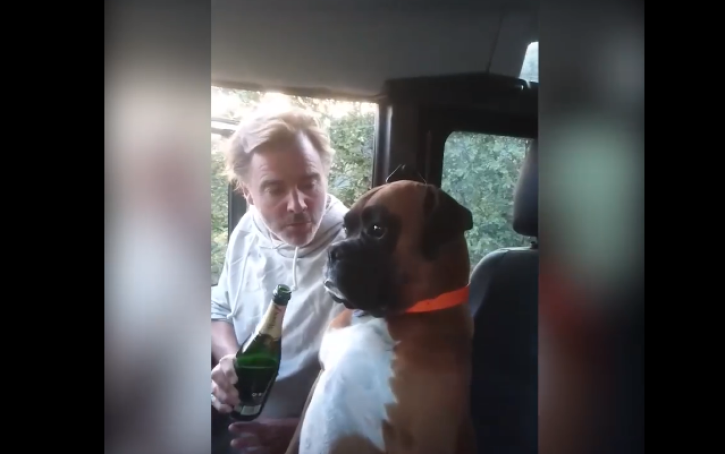 A video doing the rounds on social media shows a drunken man giving his dog a lesson in drunk driving.
The video uploaded on Facebook shows the man trying to convince his dog not to drive the vehicle in that condition. The location of the video is not known.
The dog, on the other hand, can be seen sitting unhappily in the driver's seat.
"Major, you cannot even focus on the road," the man can be heard telling the dog, while the one recording the video can be heard laughing.
The video was uploaded on a page named 'UNILAD' and has already been shared around 30,000 times and has also received 2.8 million views.
Many users commented saying that they love the expressions on this dog's face.
A Facebook user Wesley Kuykendall wrote in the comment, "it could be that the dog is keeping the real drunk from getting into the front seat."
Another commenter, Vera Vance wrote, "I love the expressions on this dogs face, I bet he understands every word his dad is saying I got it dad".
While user, Zivanna Schuster wrote, "Lol boxer thinking man I came out here for some peace and yous follow me out here making accusations I caint even reach the pedals man".
People also said that the owner is lucky to have pet dog like him.
Last year a video of a dog stopping his owner from drinking whiskey had gone viral. The dog could be seen preventing the man from drinking as soon as his takes the whiskey glass in his hand.