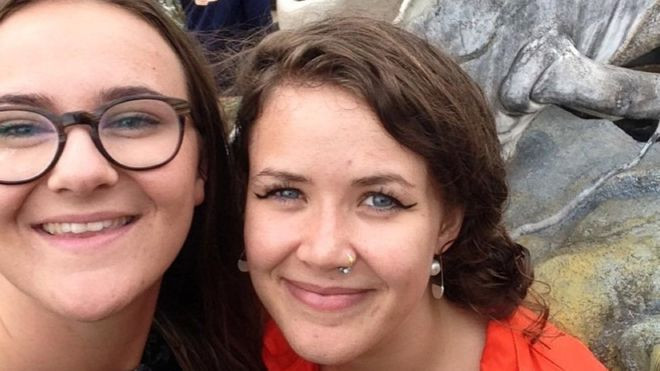 The three British backpackers who plunged to their deaths over a waterfall in Vietnam died because they ignored safety instructions, according to the tour guide who was with them.
Half-sisters Beth Anderson, 24, Izzy Squire, 19, died at the Datanla waterfalls with their friend Christian Sloan, 24, near Da Lat in Vietnam on Friday.
The trio were on an adventure tour, accompanied by a guide, Dang Van Sy, who claims that they had ignored his pleas to stay away from a lethal whirlpool. According to local media, Sy was licensed to take international tours, contrary intitial international reporting.
His story is at odds with Vietnamese authorities', who claim the group were at the popular but dangerous attraction without proper safety equipment or permits. Early reports suggest that the bodies has been wearing life jackets and helmets, but that no safety harnesses were found.
Sy told the Tuoi Tre newspaper that the group had climbed above the 70ft waterfall, and had entered an area where it was safe to slide down streams while wearing lifejackets and helmets".
But he claimed Sloan, a former sailor with the Royal Navy, had headed towards a notoriously fast and unpredictable whirlpool. He was followed by the sisters, despite Sy's warnings, before he got into difficulties and slipped, taking the two women with him.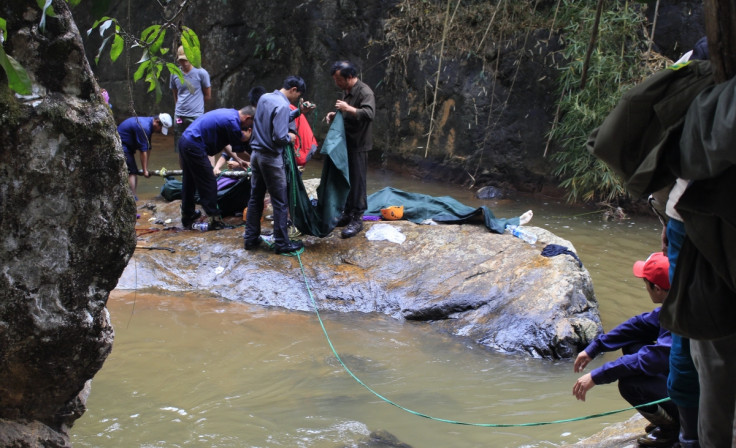 He said: "I shouted to ask them to stay away... but they ignored me. I did not dare jump to save them as I would also be killed."
The travel company which arranged the tour, Dam Me Company, has had its activities suspended by the Vietnamese government while police investigate the tragedy. Both Sy, 26, and the firm's director Pham Huu Hoai Nguyen, 31, are being questioned by police, who are still awaiting results of a post-mortem.
Nguyen Thi Nguyen, director of the area's tourism department, has confirmed that the firm did not buy the tourists any travel insurance, and described the accident as "a costly lesson". She will now tighten regulations over companies operating outdoor tours, and shut down any found failing to meet safety rules.
Giles Lever, the British ambassador to Vietnam, flew to the area on Saturday to visit the accident site. He has also met with local authorities to learn more about the accident.