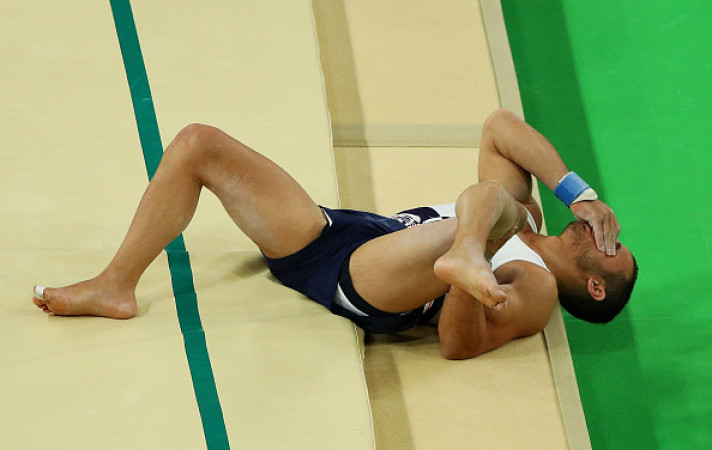 Viewers watched in shock as French gymnast Samir Ait Said broke his leg after a vault. The 26-year-old athlete was performing during team preliminaries of the Artistic Gymnastics on Saturday (6 August) in Rio when he fell.
There was an audible collective gasp, as the audience watched in horror as they heard the loud crack echoing in the arena as his leg snapped.
Said fell to the ground and clutched his leg as he was left writhing in pain. Medical officials rushed to his aid and stabilized him at the scene before he was taken out on a stretcher.
As he exited the arena he received a standing ovation from the crowd. Showing his gratitude for their support he raised his arm as he was lead away.
French team leader Corrine Moustard-Callon told USA TODAY that the extent of his injuries are yet to be determined. "We will do more exams to see if it is just the bone."
French teammate Cyril Tommasone said Said's sudden exit from the competition due to injury was hard for the team. "It was very difficult, very emotional. It's very hard for the French and for him. Very difficult ... we wanted to finish the competition for him and for us."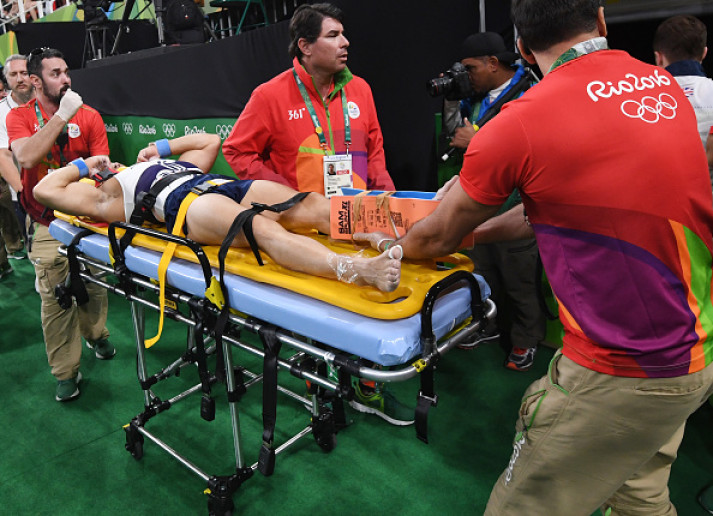 The injury means Said's Olympic dreams have been shattered as he forced out of the games prematurely.
According to Mail Online, the French gymnast, who previously won gold on the rings at 2013's European Championships and silver in 2015, was expected to compete in the men's parallel bars, the individual all-round, the team all-round, floor exercise, rings and the pommel horse.
While viewers turned to social media to express their shock at the injury, the Olympic Committee also tweeted a message of support for the gymnast.