A rescue operation is underway in a Chinese village that was engulfed by a landslide following a typhoon. At least 27 people are missing after rain-saturated hillsides collapsed onto Sucun village in China's Zhejiang province, south of Shanghai, on 28 September.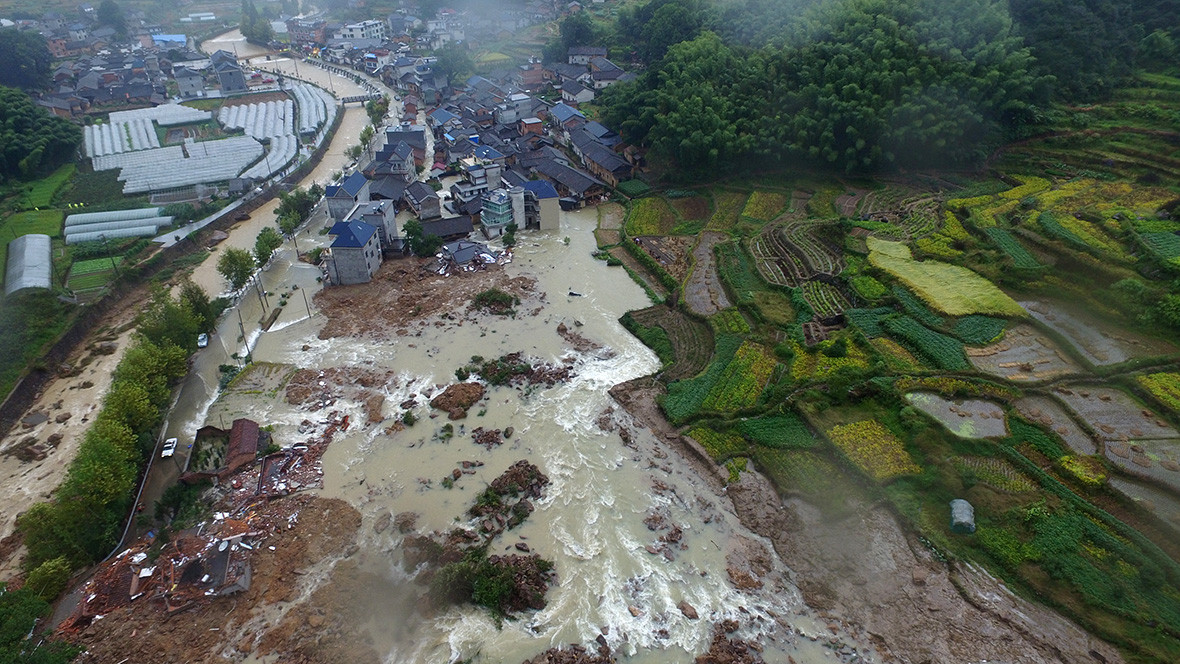 One of the missing people is a village official who was helping to relocate villagers whose homes had been affected by Typhoon Megi. Around 20 houses were destroyed and swept away by the mass of debris that slammed into the village. Rescue workers have so far managed to pull three people out of the mud.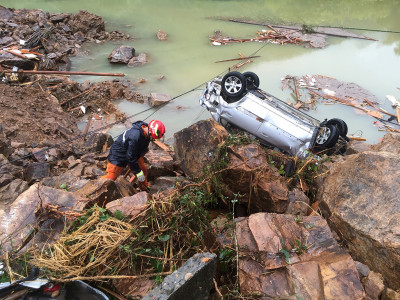 Six people in Baofeng village in the same province are also missing after their homes were destroyed by a separate landslide, the official Xinhua news agency said. Mountainous Zhejiang province is frequently hit by typhoons at this time of year, making the tiny towns dotted around its valleys highly susceptible to landslides.
Torrential downpours have hit Wencheng County in Zhejiang province, with the maximum precipitation recorded at 600 millimetres. The heavy rain caused the Sixi river to burst its banks, inundating streets in city of Wencheng, where 77 buildings have collapsed.
The typhoon dumped more than 170 millimetres of rainwater onto towns and villages in Fujian province, south of Zhejiang, causing massive flooding and more landslides. Roads and railway lines were cut off.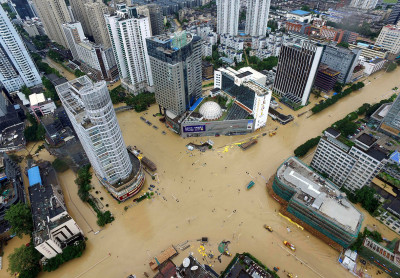 Typhoon Megi had already killed four people and injured more than 523 in Taiwan since roaring in from the Pacific Ocean.