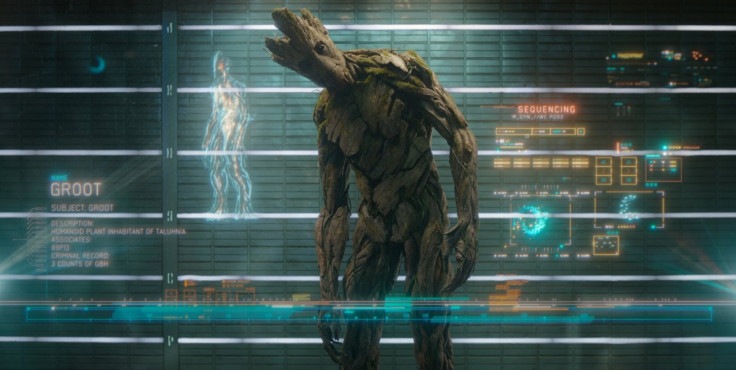 Vin Diesel who plays Groot, the living tree in Guardians Of The Galaxy, did not have much to say in the film, as his only lines were "I am Groot" and, once, "We are Groot". While his partner Rocket Racoon was able to find meaning behind Groot's statements, the rest of us were left to guess.
On 2 September, the films' director James Gunn shared a special version of the film's script, which is for Diesel's eyes only.
"The special Groot version of #GotGVol2 that only Vin Diesel & I have, where every Groot line is printed in English," Gunn explained in a tweet, alongside the photo of the front cover of the secret script.
Gunn teased the special screenplay the same day he and the actor discussed the film during a Facebook Live session on the Fast & Furious star's page.
Diesel, who had just watched new footage from the movie seemed impressed with the results.
"I need a minute here, guys." said Diesel during the online session. "The first word that comes to mind is 'necessary'.
"It's weird having a friend like James Gunn, because he's your friend, and then you watch what he does and you go 'My friend is a genius.' Not just great in a particular profession, but a genius, someone who takes 100 plus blank pages and creates something that blows your mind, from the typewriter to the screen," 49-year-old added. "I'm blown away, because I not only want to see the whole movie now, I want you to see the whole movie."
Gunn meanwhile, revealed that the Pitch Black actor was the first person to see the footage.
"It's a bit of what we saw at San Diego Comic-Con, but it's more," he said, referring to the clips that were screened exclusively at the event and which the director did not allow to be posted online claiming that "will eventually be seen by the public, but in a more finished form".
Guardians of the Galaxy Vol 2 is expected to release on 28 April, 2017, in the UK and 5 May, 2017, in the US.