Proving nobody makes an entrance quite like Vin Diesel, the stars of xXx: Return of Xander Cage arrived in London in grand style, bringing a taste of the film's high-octane action to the nation's capital.
In what could have been a sequence from the movie, Deepika Padukone, Ruby Rose, Hermione Corfield and Nina Dobrev sped across the Thames in a speedboat, while, in a fitting entrance for the larger-than-life star, Vin Diesel jetted in in his own xXx helicopter.
The third film in the action franchise sees extreme-athlete-turned-government-operative Xander Cage assemble a new team of cohorts, comprising some badass women, to take on the adversaries led by Xiang, played by martial arts master Donnie Yen.
Speaking to IBTimes UK about the film's female stars – a crack team of fighters, snipers and intelligence operatives who join Xander Cage in his latest mission – Diesel explained they are as tough and gutsy in real life as the characters they portray on screen.
"They brought beauty, they brought brains, they brought sophistication, they brought brilliance, they are damn fine actors," he said, adding: "they are the baddest of badass."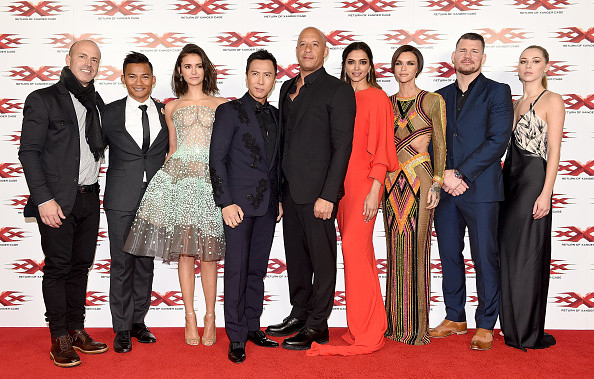 And the women demonstrated his point, as they rocked up on the white carpet at the extravagant European premiere at London's 02 arena, showcasing their individual style. Braving the cold in a shimmering metallic chain mail Balmain dress with sheer cut-outs that revealed a hint of her tattoos, Rose cut a striking figure on the white carpet.
Bollywood beauty Padukone looked statuesque in a bold red floor-length gown as she interacted with fans and media who had been waiting since 6am for a glimpse of the stars.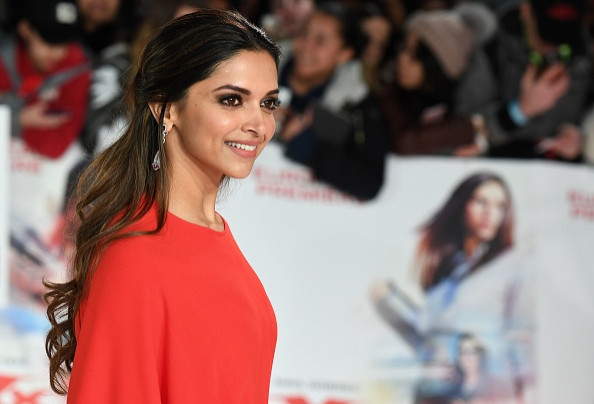 Vampire Diaries actress Dobrev debuted a shorter bob haircut as she posed for photos wearing a flattering mint green mesh dress with a flared-out knee-length skirt.
And with her hair slicked back and tied into a ponytail, British star Corfield braved the biting cold in a slinky black dress.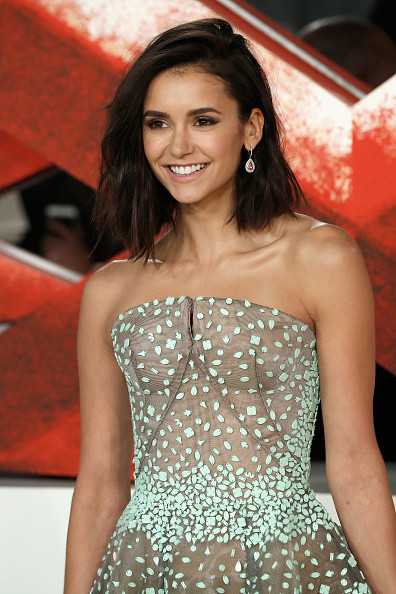 In contrast, Diesel was wrapped up against the elements in a large overcoat as he stopped for selfies with enthusiastic fans, recording the event on his own camera from the moment he touched down in London.
Speaking on the white carpet about reprising his role for the third film in the franchise, he said: "I wanted to make a movie that was just pure fun and I wanted to laugh on screen."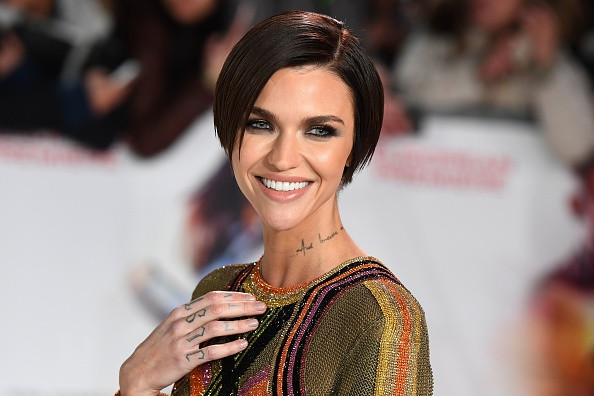 Referencing a sequence in the film in which the characters share their karaoke anthems, Diesel serenaded the audience with an impromptu rendition of the Louis Armstrong classic What A Wonderful World – singing with a British accent much to the delight of the fans.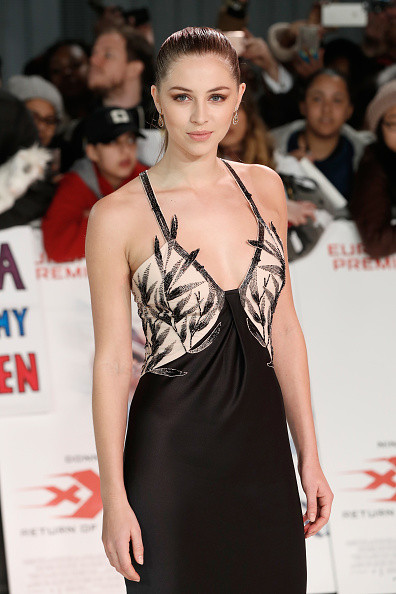 In xXx: Return of Xander Cage, Cage (Diesel) comes out of self-imposed exile to recover a sinister weapon known as Pandora's Box, which controls every military satellite in the world.
The team off operatives, face off with their adversaries in the form of the deadly alpha warrior Xiang (Yen) Talon (Tony Jaa) and Hawk (Michael Bisping).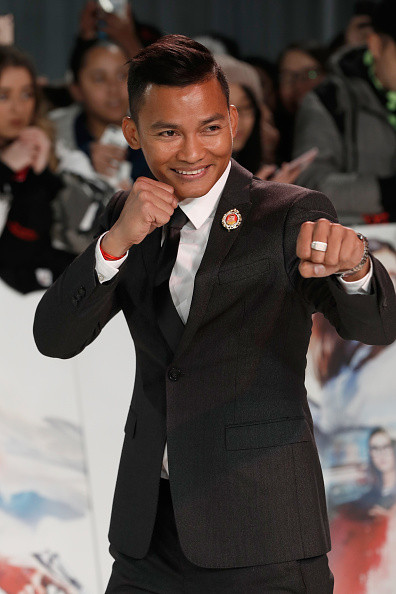 Working with the ultimate action star, the cast have a lot of love for the man who was responsible for bringing them all together.
Rose, who plays Adele Wolff, Cage's right-hand woman, said that her own close friendship with Diesel made their on-screen chemistry all the more convincing.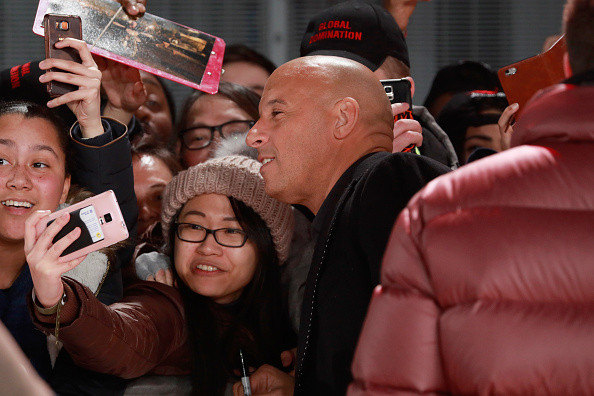 "I think the relationship between Xander and Adele is really special. Everyone's going to want to have a relationship like Xander and Adele. Vin explains it as being a gender-irrelevant kind of bromance , it could have been two guys, but you don't often see a guy and a girl playing such equals who don't have any romantic chemistry. They save each others asses if they need to and they have each other's backs. We share that sense of support for one another not only on screen but in real life."
"He's a lot of fun to work with," explained Yen. "He likes to have the sets really relaxed and that's the best condition an actor can ask for having that kind of chilled atmosphere where you can be creative and improvise. And there's a lot of improvisation for films like this and opportunities to be innovative."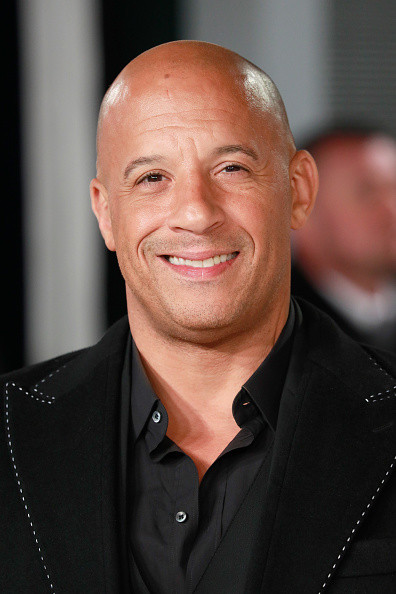 Jaa, who previously starred alongside Diesel in Fast & Furious 7, revealed he has forged a strong bond with the actor. "Me and Vin – we're friends. I love him. We have the same ideas to make movies to entertain the fans," he explained.
"Vin Diesel is the man," added Bisping. "We've got Tony Jaa and Donnie Yen. It was incredible. A lot of fun everyday."
And the sentiment was reciprocated by Vin Diesel. "Deepika is amazing, Ruby is unbelievable, Hermione is incredible. Nina is a dream. This was an amazing team of people to work with," he said.
As for his love interest Deepika Padukone who wins Xander's heart, he added: "Who isn't in love with Deepika Padukone?"
xXx: Return of Xander Cage opens in the UK on 17 January. Watch the trailer below: