Essex: Vincent Harty and Lisa Turner Jailed for Torture Murder of Drinking Buddy Roy Sly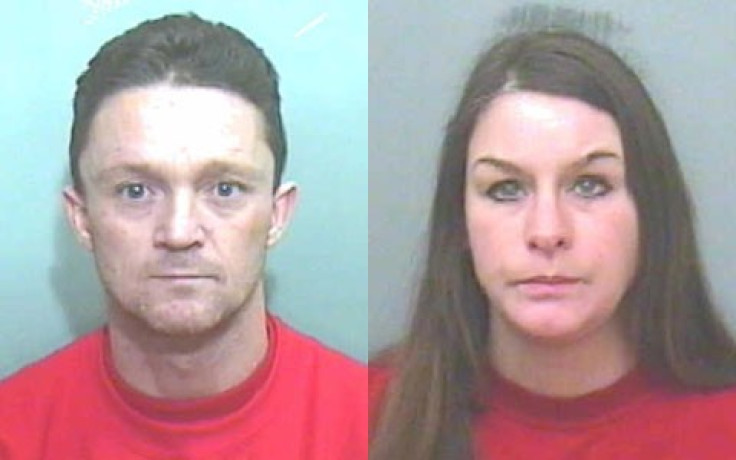 A couple from Essex have been jailed for life for the "barbaric" murder of Roy Sly who they tortured to death.
Vincent Harty, 39, from Shoebury, and Lisa Turner, 32, of Southend, killed 53-year-old Sly at his home in Westcliff.
Harty was sentenced to a minimum of 30 years and Turner must serve at least 20 years in jail, Mr Justice Sanders said at the Old Bailey.
Sly, a father of three, had 59 separate injuries, with the worst of these being to his colon and genitals. The torture had taken place after he had been out drinking with Harty and Turner.
The judge said: "It is almost unthinkable that any human being could treat another in the way these defendants treated Roy Sly."
During the trial, William Clegg QC, prosecuting, told the court: "They beat and tortured that poor man until he died in what must have been agony.
Extreme level of torturous violence
"This was a lengthy killing involving considerable violence and sadistic torture.
"His face was so badly beaten that police could not tell whether the corpse they were looking at was that of a man or woman."
Senior investigating officer Godfrey O'Toole said after sentencing was passed: "The barbaric and murderous attack inflicted upon Roy was sustained over a long period of time with an extreme level of torturous violence of which I am in no doubt was intended by his attackers to cause as much pain, suffering and fear as was possible.
"No mercy was given to this frail and vulnerable man at the time and not an ounce of remorse has been shown since by any those convicted of his murder.
"Throughout this investigation and the trial, where they were exposed to some of most gruesome detail of what took place, Roy's family have behaved with the utmost dignity and restraint.
"I sincerely hope that these convictions and the sentences handed down will bring about a degree of closure for them. They have done Roy proud."
© Copyright IBTimes 2023. All rights reserved.