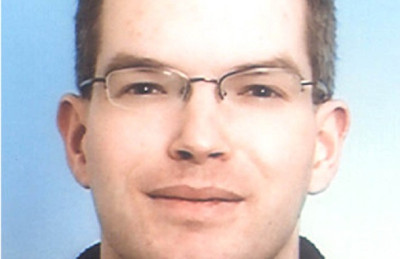 Vincent Tabak has been found guilty of the murder of Joanna Yeates.
Tabak, 33, was found guilty by a jury at Bristol Crown Court of strangling the 25-year-old Joanna Yeates at her flat on 17 December 2010.
Tabak has been sentenced to life in prison and must serve a minimum of 20 years.
The jury had voted Tabak guilty in a majority of 10 to two.
Miss Yeates' disappearance after leaving drinks with colleagues last year led to a full-scale missing persons hunt, until her body was found by dog walkers on Longwood Lane just three miles from her home on Christmas Day last year.
Joanna Yeates suffered 43 separate injuries during a "violent struggle" as she was strangled by her neighbour Vincent Tabak in her flat in the Clifton area of Bristol. These include abrasions and bruises on her neck, arms and legs.
Under cross-examination, Tabak said how he tried to kiss Yeates after he thought that she was attracted to him following a comment about her how her cat "went into places it shouldn't go, a bit like me."
Tabak then went in to kiss the landscape architect, placing one hand on her back. When she started to scream, Tabak placed one hand on over her mouth and another around her neck for a period of around 20 seconds.
"He was in control and he knew she would die," QC Nigel Lickley argued.
It has since emerged that police had found images on Tabak's computer of internet pornography that contained people strangling each other and photos of women tied up in the boot of a car, but was not used as evidence in the case.
Police think that Tabak had watched these sex videos of woman being strangled before he killed Miss Yeates.
Mr Justice Field began sentencing by telling the jury: "I think there was a sexual element to this killing."
He then wrapped her body in his bicycle cover and placed her into the boot of his car and drove to his local Asda, with Miss Yeates' body still in the boot.
Shortly after killing Miss Yeates, Tabak sent a text to his girlfriend that said: "Miss you loads. It's boring here without you Vxx".
Tabak admitted manslaughter, but denied the murder of Miss Yeates.