$50m Van Gogh 'Sunset at Montmajour' Found in Norwegian Attic after 100 Years [VIDEO]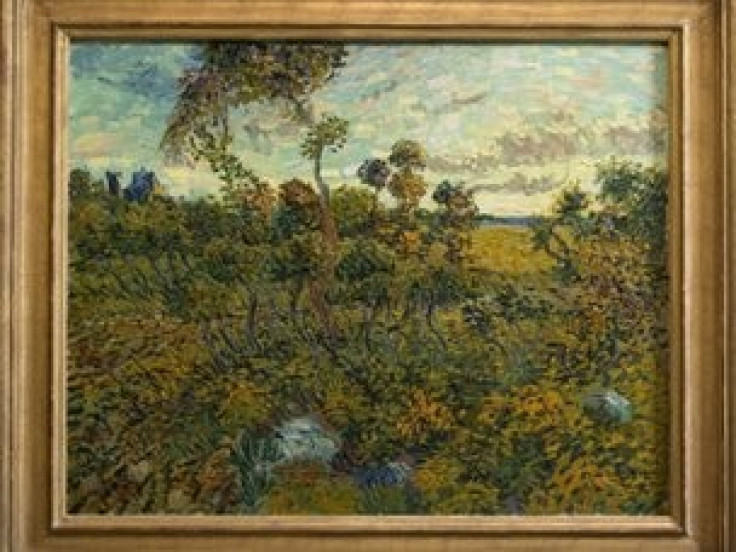 A painting by Vincent Van Gogh which lay undiscovered in a Norwegian attic for decades is to go on display in Amsterdam.
The painting, entitled Sunset at Montmajour, was completed in 1888 and purchased by a Norwegian collector two decades later. However the collector consigned it to his attic after concluding it was a fake.
Experts have confirmed the painting, a landscape capturing verdant countryside against a blue sky, is a Van Gogh original after forensic examination of its styles and materials, as well as a letter in which Van Gogh described the piece in detail.
In the letter to his brother Theo, Van Gogh talked about his new painting depicting "a stony heath where small twisted oaks grow", and revealed that he had completed it the previous day - 4 July 1888.
Researcher Teio Meedendorp said he and his team "have found answers to all the key questions, which is remarkable for a painting that has been lost for more than 100 years".
Meedendorp added that, following their investigation, the team had concluded that the painting belongs "to a special group of experimental works that Van Gogh at times esteemed of lesser value than we tend to nowadays."
Sunset at Montmajour is the first full-size Van Gogh canvas to be discovered since 1928. It will be shortly be unveiled at the Van Gogh museum, whose director Axel Rueger described it as a "once-in-a-lifetime experience".
Rueger also revealed that the museum actually rejected the authenticity of the painting during the 1990s, but were finally convinced of its progeny thanks to the work of Meedendorp and his team.
The work will go on display on 24 September.
Owning an original Van Gogh would is the dream of even the most discriminating collector. the artist who could hardly support himself now can be included amongst the Great Masters whose paintings sell for millions. At auction Van Gogh's paintings can fetch more than $50m dollars.
© Copyright IBTimes 2023. All rights reserved.