South Africa has one of the worst rates for violence against women in the world, with three women killed by a partner every day.
Two high-profile cases have highlighted violence against women in South Africa recently: Reeva Steenkamp was shot dead by her Olympian boyfriend Oscar Pistorius on Valentine's Day, while 17-year-old Anene Booysen was gang raped and murdered two weeks earlier.
Booysen's attackers had slit her open from her stomach from her genitals. Before she died, she identified her ex-boyfriend as one of the attackers.
In another recent case, a man appeared in court charged with beheading and chopping up his first wife.
A 29-year-old was also accused of raping a two-year-old, leaving her struggling for her life, while police are currently investigating the rape of a 100-year-old great great grandmother.
Issuing a statement on International Women's Day, the African National Congress said: "The ANC pays tribute to the heroic women of South Africa who have taken their position alongside women of the world for relentless and consistent struggles.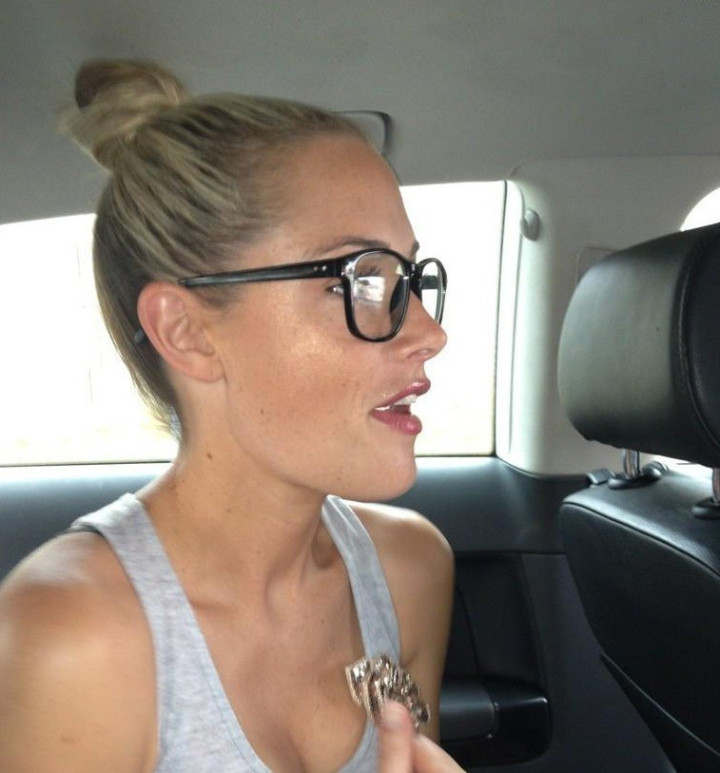 "The legacy of their struggle has ensured that society is more equal, more fair and women enjoy rights as citizens of the civilized world. It is as a result of these struggles that women are increasingly visible in the economy, governance and other spheres of leadership.
"It is disheartening that as we celebrate the noble cause of gender parity we are still confronted by the scourge of violent crimes against women and children. The historical objective of the ANC has been the creation of a non-sexist, non-racial, equal and democratic South Africa.
"The ANC will spare neither strength nor effort in confronting and ultimately defeating this scourge. To this end we call on our communities and our men folk in particular to take a stand against the recurring violence and rape that seek to dehumanise women.
"The ANC believes that no one can be truly free unless our women are free. Similarly, no man can truly regard himself as a real man until he stands up and defends the rights of a woman.
It is estimated that one in three women will have been raped in South Africa before they finish high school.
A study published in August found that a woman is killed by her partner every eight hours in South Africa.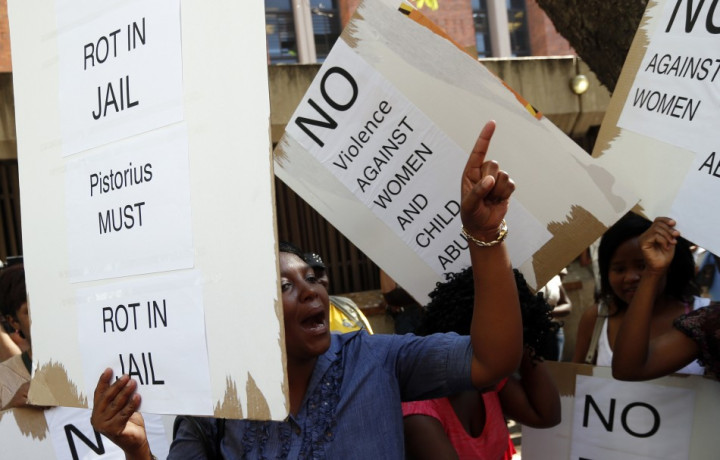 Rachel Jewkes, of the South African Medical Research Council, found that South Africa's rate for women being killed by their partners is double that of the US.
She found that while the number of women being murdered had dropped between 1999 and 2009, the number of partners killing their wives and girlfriends had increased from 50 percent to 57 percent. Rape was suspected in one in four murder cases.
Thirty seven percent of men in the Gauteng Province admit to having raped a woman.
At least six police officers have been arrested for rape since November, including one where an officer attacked a woman who had come to the station to report domestic abuse.
Speaking ahead of Women's Day yesterday, South Africa's president Jacob Zuma said: "We have to build a more caring society in which the rights of all, especially the rights of women and children are respected.
"We all want a caring and prosperous society. And so, together we must find solutions to gender-based violence, abuse and rape of women and children."
READ:
International Women's Day: Italy's Femicide on the Rise