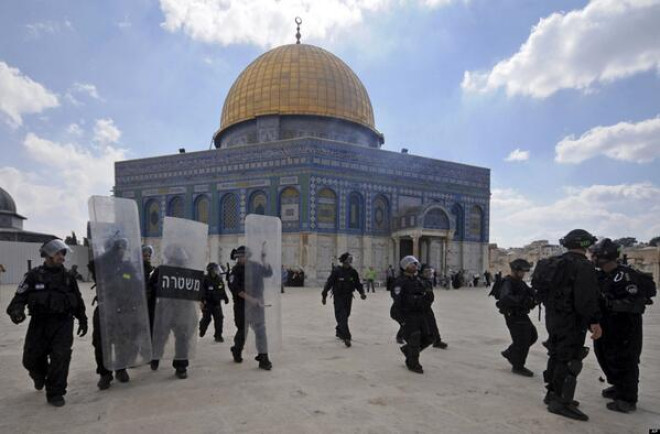 Violent scenes have unfolded at Jerusalem's Haram al-Sharif, which is sacred to Muslims, after Israeli police and soldiers opened the gates after dawn prayer to allow non-Muslims entry. Palestinians remained at the site after rumours that Jewish extremists were to enter began to circulate.
According to Micky Rosenfeld, an Israeli police spokesman, the Palestinians threw stones and petrol bombs at police stationed near the Mugrabi Gate:
"Police responded by using stun grenades and entered the Temple Mount area."
Referred to by Jews as Temple Mount, Haram al-Sharif includes the Dome of the Rock and the al-Aqsa mosque, and is the third most sacred site in Islam after Mecca and Medina. Under Israeli law Jews are forbidden from praying at the site but many Jews believe they should be allowed inside because it is constructed on the site of a much earlier Jewish temples.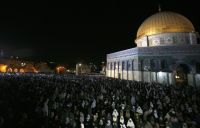 Two police officers were slightly injured and two people arrested in this morning's disturbance, which was also the scene of violence last month when Moshe Feiglin, head of the Manhigut Yehudit faction within Likud, said Israel should strengthen its control over the site and "realise its sovereignty on the Temple Mount".
Feiglin has long called for Jews to be allowed to pray at the site, which is one of the main stumbling blocks in peace talks between Israel and Palestine. When the then-Likud leader Ariel Sharon visited in 2000 this sparked a wave of rioting which was named after the site of the dispute: the Al-Aqsa Intifada.
The site will now be closed to visitors until security assessments are made.