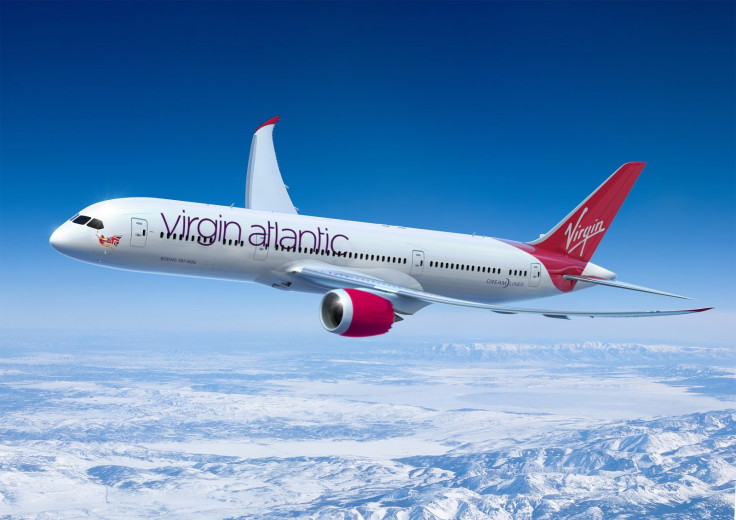 Virgin Atlantic has announced that from this summer passengers will be able to tune into live television on board its fleet of 787 Dreamliners and keep up-to-date on sport and news while flying a mile high in the sky. At its launch three channels will be available, one of which is Sport 24 that will broadcast a number of live sporting events, something that will come as a breakthrough for any fan who has had to miss out on the action by being on a flight.
Virgin Atlantic's press release lists an impressive number of sports that will be shown including the Rio 2016 Olympics, Premier League and Champions League football, NFL, NBA, tennis, Formula 1, and golf majors. Great news for anyone who's resorted to watching goals of the season programmes to kill time.
Up until recently, being on a flight has meant travelling in a blackout zone for news but with carriers introducing on-board wi-fi passengers have been able to tap into sources for their fix. The two other live channels on Virgin's 787 flights are BBC World and CNN International offering breaking news the same as viewers would tune into back on terra firma.
"We know staying up-to-date with current affairs and sporting events is really important to our customers and it's fantastic we can now offer them the opportunity to view content live. We always put our customers at the heart of everything we do and this is just another example of us being able to expand on our promise of making travelling with us irresistible," said Jill Brady, executive vice president of customers at Virgin Atlantic.
Virgin Atlantic has a history of innovating in-flight entertainment as it was the first carrier to introduce the seat back screen — a move we all hailed as it swiftly killed off the projector screen at the front, which meant everybody on the flight had to watch the same movie. How times have changed. The ability to beam live TV to its flying fleet has been made possible by a partnership with Panasonic Avionics who develop in-flight entertainment systems and aviation communications that have been bringing the internet to flyers.
The live channels will be viewable for free on seat back screens across all classes as well as passengers' mobile devices via its wi-fi, which is also free. By the end of the year Virgin expects all of its 13 state-of-the-art 787 Dreamliners will be equipped with the live TV service.