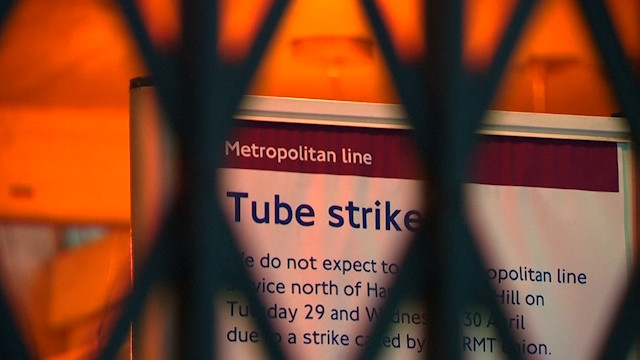 Virgin Media has reported a 50% rise in the number of people registering for its WiFi service on the London Underground for 29 April, as people faced longer journeys amid the tube strike.
The internet provider said the number of people signing up almost doubled, without giving any specific figures, what it would be on a normal day yesterday morning.
Traffic on Virgin's London Underground WiFi network would usually peak at 8:35am on a standard day, but on 29 April it peaked at ten to nine as employees rushed to inform colleagues of their current travel situation and look for the latest travel updates.
The leap in subscriptions came despite the fact that the number of devices registered was down by a third. This was due to many of the city's workers staying at home or electing for other modes of transport as commuters travel plans were thrown into disarray.
Virgin Media has recently connected six more stations to its underground network to bring the total to 137.
Deals with leading networks in the form of EE, O2 and Vodafone has allowed passengers to connect to the service and as of 25 April, over 800,000 devices were registered.
Joe Lathan, director of broadband at Virgin Media said: "Virgin Media's WiFi on the London Underground has been a huge success with Londoners and visitors alike so we're delighted to be connecting even more people in more places. We're working with TfL and our wholesale partners to deliver a fantastic experience across the capital and make catching up on emails, checking for travel updates or sending a Tweet easier than ever before."
Members of the Rail, Maritime and Transport Workers (RMT), the trade union, are currently involved in a 48-hour walkout after its members had voted to take the fresh industrial action after the trade union held a 48-hour strike in February with The Transport Salaried Staffs Association (TSSA).
The unions are protesting the proposed closure of 260 London Underground ticket offices and the loss of 750 jobs by 2015.