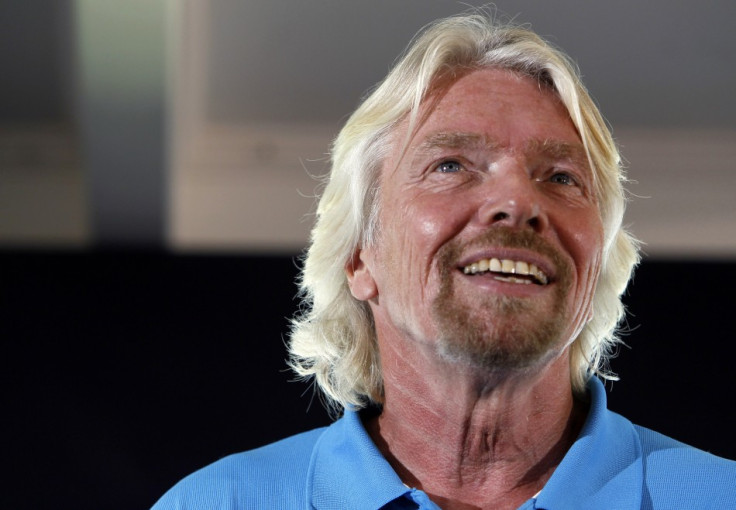 BALPA has withdrawn to consider its position and talks will resume on Monday morning in a last ditch attempt to avert strike action this summer. Virgin Atlantic pilots have voted overwhelmingly to strike over a four per cent pay increase. The strike, which has mass support amongst pilots, had a turnout of 94 per cent with 97 per cent voting in favour of industrial action. It is a significant blow to British travellers who will no doubt face holiday chaos this summer. The strike will affect key routes flown by Britain's, including Florida, the Caribbean, the Far East and Australia. The first walk out is expected this July.
It was hoped that Virgin Atlantic President Richard Branson would have been able to play a key role in averting the strike but it seems his attempts at trying to negotiate a deal between Virgin and its pilots has backfired and dates for the strike action are set to be announced on Monday.
BALPA has hit back in the war of words between themselves and Virgin Atlantic over the decision to vote in favour of industrial action. BALPA has been angered by airline CEO Steve Ridgeway's criticisms of the planned industrial action. Speaking to The Independent on Thursday, Mr Ridgway said the dispute was 'unnecessary, disappointing, evidence of a model of industrial relations that is antiquated and out of date'.
Jim McAuslan, General Secretary of the British Airline Pilots' Association was deeply disappointed that Mr Ridgeway had chosen to speak out during a moment of intense negotiations to wrongly caricature industrial relations at Virgin Atlantic. BALPA had delayed their decision to enable an open dialogue which included Richard Branson, but due to the face he has not taken an active role in the running of the airline for a number of years, it seems he has been unable to offer much to the negotiations.
The strike action, the first in Virgin Atlantics history, will cause mass disruption and cancellations from major UK airports. Virgin is based at London Heathrow but they fly key routes out of Gatwick, Manchester and Glasgow airports, handling over six million passengers a year, and well over fifteen thousand passengers a day.
A study from the Civil Aviation Authority ranked Virgin Atlantic's pilots the second best paid, just behind British Airways, in a study of all the major airlines. Virgin Atlantic is committed to holding further talks to avert the strike but they firmly believe that the pay offer is 'industry leading' and 'double the national average of a UK business.
BALPA have withdrawn to consider its position and talks will resume on Monday morning.
For further information on the planned strikes click here