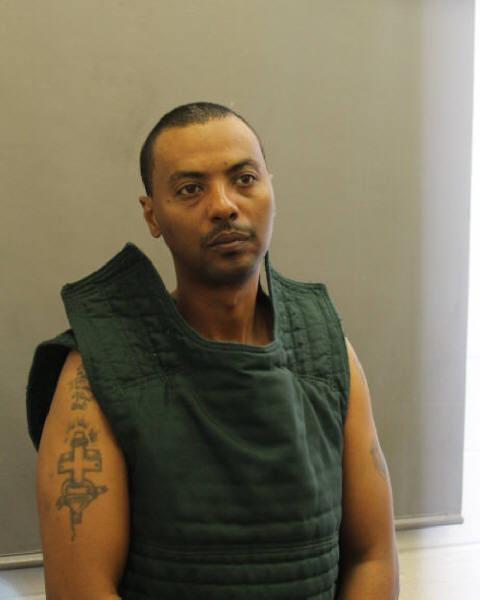 The Virginia inmate who escaped from a hospital in Virginia in the early hours of 31 March was captured in Washington DC, police announced.
Wossen Assaye, 42, escaped from custody of two private security officials at Inova Fairfax Hospital in Falls Church, Virginia at around 3am. During his escape, Assaye overpowered his female guard and took her gun, US Marshal Bobby Mathieson told reporters. He was considered armed and dangerous.
Assay was arrested by Metropolitan Police after a Washington DC resident recognised him from social media postings. Fairfax County Police Chief Edwin Roessler said the resident helped police "take a violent felon off the streets of our region", according to Fox News.
The suspect, who is from Arlington, was held by Alexandria City on federal charges for armed bank robbery, police had stated earlier. He had been taken to hospital from Alexandria jail after he attempted to harm himself.
According to Fox News, Assaye was able to escape the hospital through a stairwell. His escape prompted the hospital and surrounding area be placed on lockdown. The escaped inmate, who was only wearing a hospital gown and no shoes at the time of his escape, was suspected of wearing dark coloured jacket and blue jeans later on in the day, police announced on Twitter.
Assaye was able to car jack two vehicles after leaving the hospital. County police spokeswoman Shelley Broderick told reporters Assaye stole the first vehicle shortly after escaping and the second vehicle about three hours later. The second car, a 2008 Gray Hyundai Elantra, was later found by police.
The suspect, who was arrested on 20 March and charged with robbery at Apple Federal Credit Union in Alexandria, was charged with escape on 31 March. According to Fox News, a court document states FBI suggests Assaye is also responsible for a series of 12 bank robberies in northern Virginia over the last 18 months.