Virtual reality porn company VR Bangers will supply Las Vegas hotels with virtual reality headsets pre-loaded with adult content, following a partnership with headset manufacturer AuraVisor. The AuraVisor, which comes from humble beginnings on Kickstarter and Indiegogo, will be bundled with VR Bangers' "ultra-realistic, immersive porn" experiences and offered to hotel punters at $20 a pop (£14, €17).
The so-called "VR Bangers Hotel Experience" is being trialled at a small number of Las Vegas hotels before an expected wider introduction into hotels around the country. The headsets will offer customers a choice of a male or female companion, who will join them in a computer-simulated version of their room.
"You will then choose a girl or guy of your choice, and see your hotel room replicated in the VR headset, making the experience much more realistic," explains VR Bangers. "Next you will hear a knock on the door (in the virtual reality world), and the girl or guy will come into your room in order to enjoy an erotic or sex experience with the viewer."
The company says it is now taking orders from hotels around the world.
Unlike devices like the Oculus Rift and HTC Vive, AuraVisor's virtual reality headset is tether-free, meaning it works without a computer or smartphone. The device can be pre-ordered on Indiegogo for $400 (£280 /€350) and has raised more than $300,000 in funding from Kickstarter and Indiegogo combined.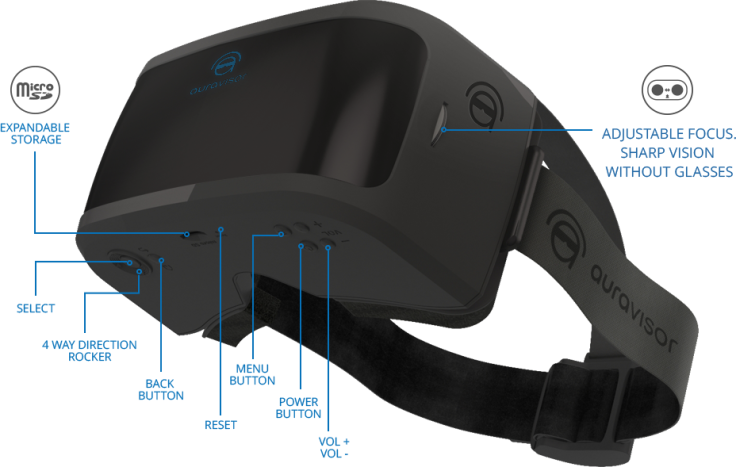 What isn't clear is how often the headsets will be replaced, given the unhygienic nature of their intended use. Ideally, each one would be incinerated on checkout, although we imagine the companies will be looking for a more economical option, if they've given this any thought at all.
A swelling market
You can expect to see more of this sort of thing as the VR porn market hots up. VR Bangers says it is making its content available for all manner of mobile and VR devices, meanwhile fellow adult entertainment site PornHub is well out of the starting gate having launched a dedicated VR channel in March. At the same time, we're seeing ever-more creepy technology enter the market designed for the strict purpose of making VR porn as realistic as possible.
"While the appeal of virtual reality in gaming and movie watching is obvious, the potential for revolutionizing the porn industry is even more exciting," says VR Bangers. "The true number is not known, but most studies suggest that around 30% of web traffic is adult content. Despite this, the porn industry has remained stagnant for years, and many consumers have become bored by conventional porn."
So there you have it. Move over boring old 2D porn: 3D porn is apparently here to stay, and coming to a hotel near you soon.