Free VR porn – Adult site Pornhub unveils virtual reality section and gives away headsets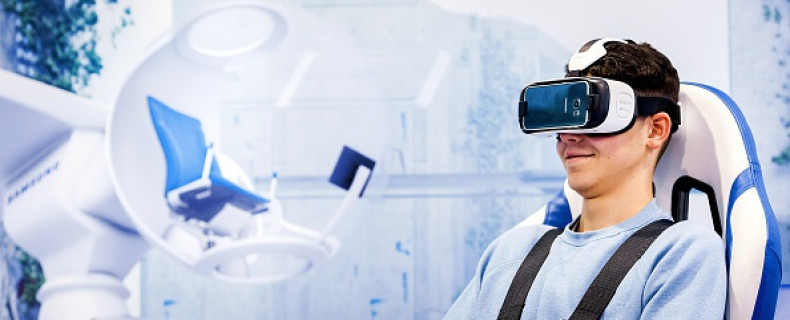 Pornhub has unveiled a dedicated channel for virtual reality (VR) porn. As part of a promotional offer, the adult entertainment site is offering first 10,000 viewers free VR goggles.
The website has collaborated with BaDoink VR, a leading VR porn firm, to display content to its 60 million daily visitors. Widely considered one of the most popular go-to portals for adult entertainment, Pornhub is all set to provide both 180-degrees and 360-degrees VR content for free.
"Virtual reality is the next phase in the constantly metamorphosing world of adult entertainment, and will provide users with a mesmeric experience unlike anything they've seen before," said Pornhub VP Corey Price said in a statement. "Now, our users are not only able to view our content, but be protagonists in the experience and interact with their favourite porn stars."
"We're incredibly excited to be providing the content and tech behind Pornhub's new initiative," said Todd Glider, CEO of BaDoinkVR. "After decades of kicks and starts, virtual reality is finally hitting its stride. McDonalds Happy Meal boxes are doubling as Google Cardboard; now Pornhub is tossing its hat in the ring. Calling this revolution in mass communication a fad, resisting the urge to Drink the Kool Aid, grows steadily more irrational," he added.
According to Pornhub, the adult content is compatible with Google Cardboard, Samsung Gear VR, Oculus Rift VR headsets and can be viewed on desktop computers. The content is available for both iOS and Android users and other VR headsets as well. Pornhub has developed a built-in Cardboard support in its app, to ensure that viewer experience remains optimal.
The website has listed 27 VR videos, which include titles such as Tour Of Booty, Dominate And Be Dominated and Harley Gets A Tune Up.
More from IBTimes UK