Russian lawmaker Vitaly Milonov has branded Stephen Fry "evil" and said gay people have no support in his country's society.
"For me Stephen Fry is a bringer of evil, as he expresses ideas which are evil," Milonov told AFP.
Milonov clashed with Fry over Russia's anti-gay laws in March, saying the actor's ideas about gay rights were wrong. In August, he also said Fry was a "sick person" for trying to take his own life.
Fry has attacked Milnov in return and in an open letter, saying he was "oafish and stupid".
He continued: "I looked into the face of the man and, on camera, tried to reason with him, counter him, make him understand what he was doing.
"All I saw reflected back at me was what Hannah Arendt called, so memorably, 'the banality of evil'."
Milonov has become a hate figure among gay rights campaigners as he was the author of the law that bans "gay propaganda". He says the law is "preventative" legislation and attacked western societies who have criticised it.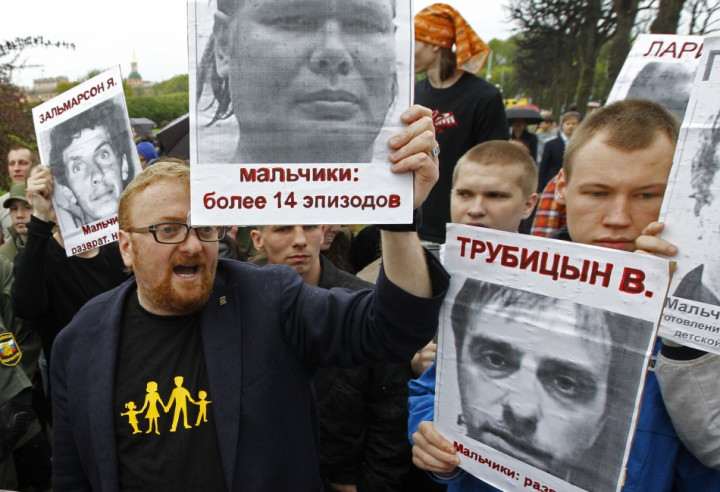 "It's a declaration of our values, our response to the challenges of the present time. Thank God that we have Putin, who defends the basic interests of Russia, for defending its values. [Russia] needs to resist the wave of degradation that has seized the Western world.
"I do not know why we have to apologise in front of Westerners. The preaching tone that they adopted in this area does not suit us."
Speaking about the legalisation of gay marriage in some countries, he said: "[Gay marriage is a] symptom of an illness in society, a spiritual degradation. Ninety-five percent of Russians are against gay marriage. Gays do not have any support in Russian society.
"We could say that paedophilia is a sexual choice we could say that murder is one way to survive. But truth is truth and we cannot change the way things are. Homosexuality is not normal, I'm sorry."
Since adopting the laws, there have been widespread calls, including from Fry, to boycott the 2014 Winter Olympics, which are due to be held in Sochi.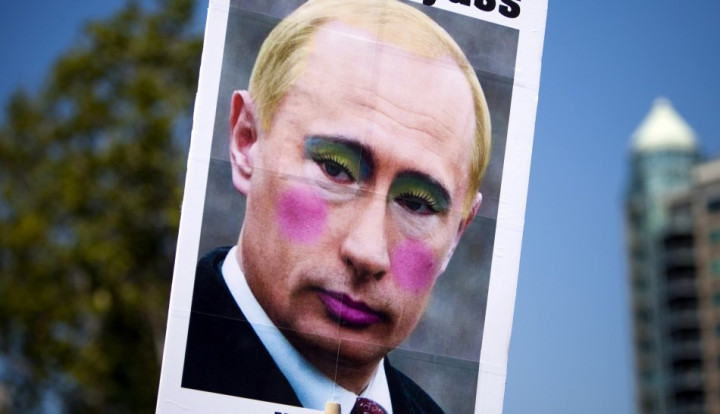 Many campaigners also said the anti-gay laws go against the International Olympic Committee charter. However, Jean-Claude Killy, chairman of the IOC's Coordination Commission, has dismissed these claims, saying they cannot interfere with a country's laws.
"The Olympic Charter states that all segregation is completely prohibited, whether it be on the grounds of race, religion, colour or other, on the Olympic territory. That will be the case, we are convinced. As long as the Olympic Charter is respected, we are satisfied, and that is the case."
Responding, Chad Griffin, of advocacy group Human Rights Campaign, said: "If this law doesn't violate the IOC's charter, then the charter is completely meaningless.
"The safety of millions of LGBT Russians and international travellers is at risk, and by all accounts the IOC has completely neglected its responsibility to Olympic athletes, sponsors and fans from around the world."