Beetles + Huxley gallery in London is mounting an exhibition of Vivian Maier, the critically acclaimed "secret street photographer".
During working hours, Maier (1 February 1926 to 21 April 2009) was a professional nanny whose clients described her as "a real, live Mary Poppins". What the families she worked for did not know was that she was also a prolific street photographer.
She used her spare time to scour the streets of Chicago, New York and Los Angeles, using her Rolleiflex camera to shoot up to a whole roll of film each day. She had an exceptional eye for detail and flair for composition, and took photographs of the downtrodden as well as the well-heeled, young and old. Her photos were witty and intelligent, displaying a strong sense of empathy.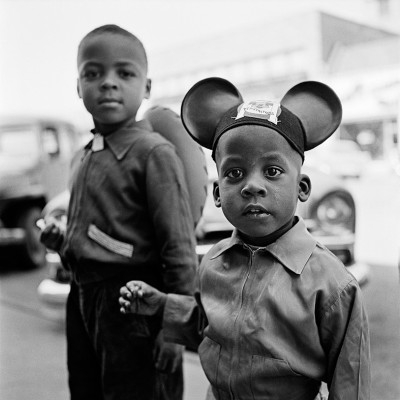 She was unknown in her lifetime, and were it not for a chance discovery at an auction, the world would still be unaware of her talent.
She kept her undeveloped film, negatives and prints in storage lockers, as she had no permanent home of her own. In 2007, two years before she died, the contents of her storage locker were auctioned because she had failed to keep up rental payments.
John Maloof, an amateur historian and photography enthusiast, bid blind on a box packed with about 30,000 negatives, because he was working on a book about the history of Chicago. What he found inside would change his life, and the history of photography, forever.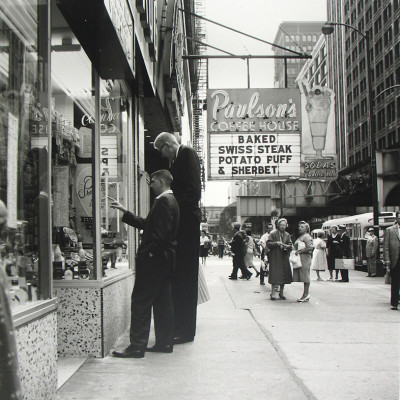 Maier died aged 83, before her work was publicly recognised. She is now seen as one of the great photographers of the 20th century, mentioned in the same breath as Brassaï, Weegee and Henri Cartier-Bresson. She has been the subject of two hugely successful and award-winning documentary films.
Beetles + Huxley will show hand-printed photographs, made from the artist's original negatives, many never displayed in London before. The exhibition will showcase her street photography alongside her cleverly staged self-portraits.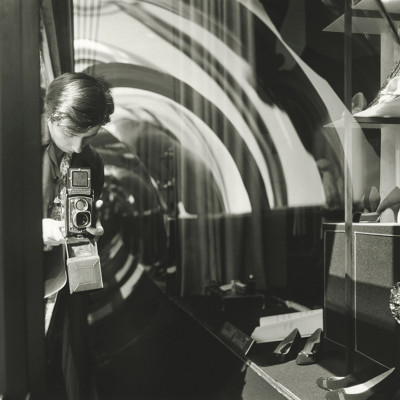 The exhibition takes place from 4 August to 5 September. Open 10am to 5.30pm at Beetles + Huxley 3-5 Swallow Street, London. Entry is free.