American photographer John Moore has been named the 2015 Sony World Photography Awards' L'Iris d'Or/professional photographer of the year for his hard-hitting series on Ebola in Liberia. IBTimesUK published several galleries of Moore's photos in 2014.
Moore is a senior staff photographer for Getty Images. He is a past recipient of the Robert Capa Gold Medal, been named photographer of the year by both Pictures of the Year International and the National Press Photographers Association and has been recognised four times by World Press Photo.
The judges said: "John Moore's photographs of this crisis show in full the brutality of people's daily lives torn apart by this invisible enemy. However, it is his spirit in the face of such horror that garners praise. His images are intimate and respectful, moving us with their bravery and journalistic integrity."
The photographer was presented with his award along with a $25,000 (£16,699, €23,340) cash prize and the latest Sony digital imaging equipment at a gala ceremony held in London on 23 April.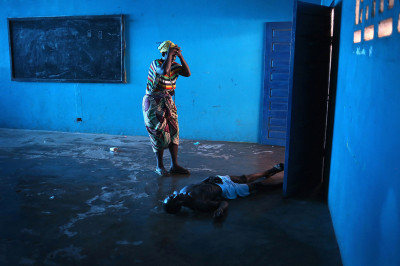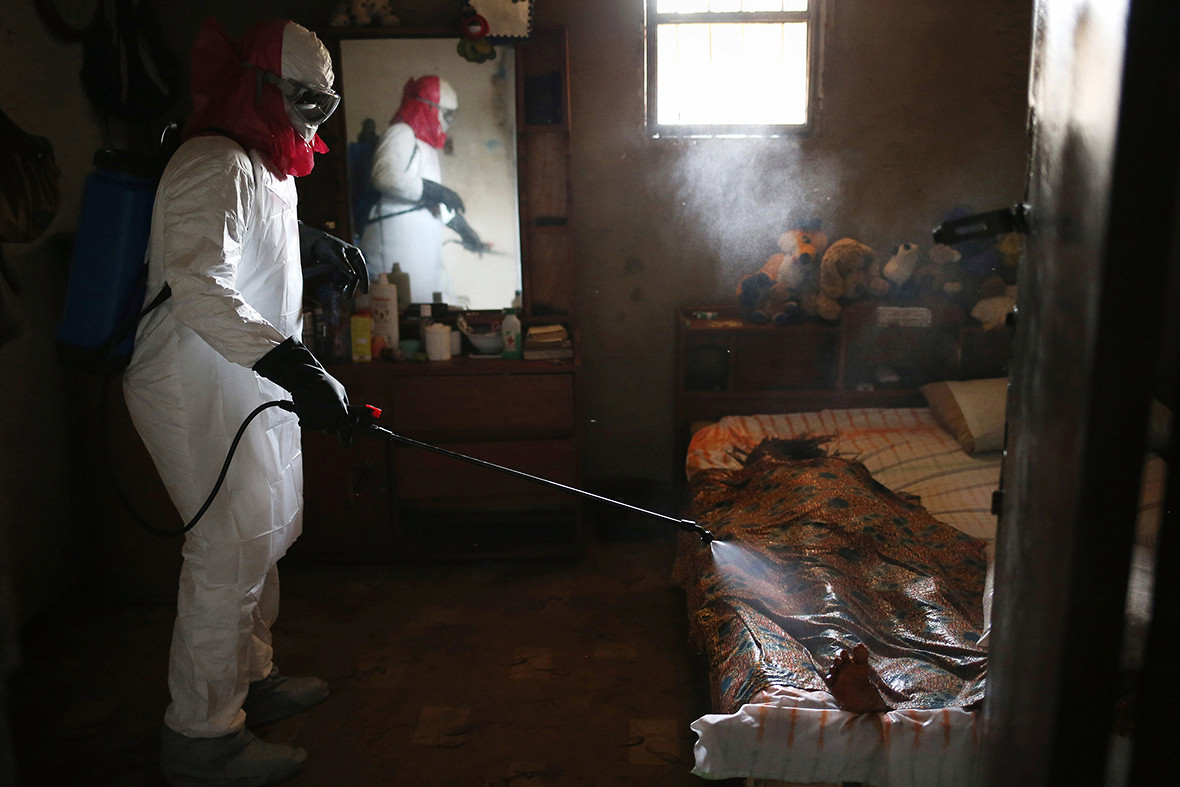 Now in its eighth year, the Sony World Photography Awards annually presents the world's best contemporary photography across a range of genres. Free to enter and open to photographers of all abilities, it attracts both emerging talent and established artists.
The 2015 awards attracted 173,444 images submitted from 171 countries, confirming its position as the world's biggest photography competition.
In March, IBTimesUK published a gallery showcasing the category winners of the Open (amateur) competition. Now we able to publish the winners of the Professional categories.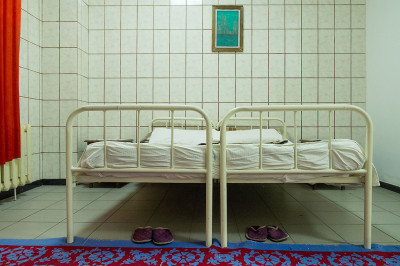 Amateur German photographer Armin Appel was named the overall Open Photographer of the Year and received $5,000 for his image "Schoolyard".
Chosen from nearly 80,000 entries to the Open competition, the image was taken while Appel was paragliding and shows the vibrant landscape of Biberach an der Riss, Germany. See the IBTimesUK gallery of the Open category winners.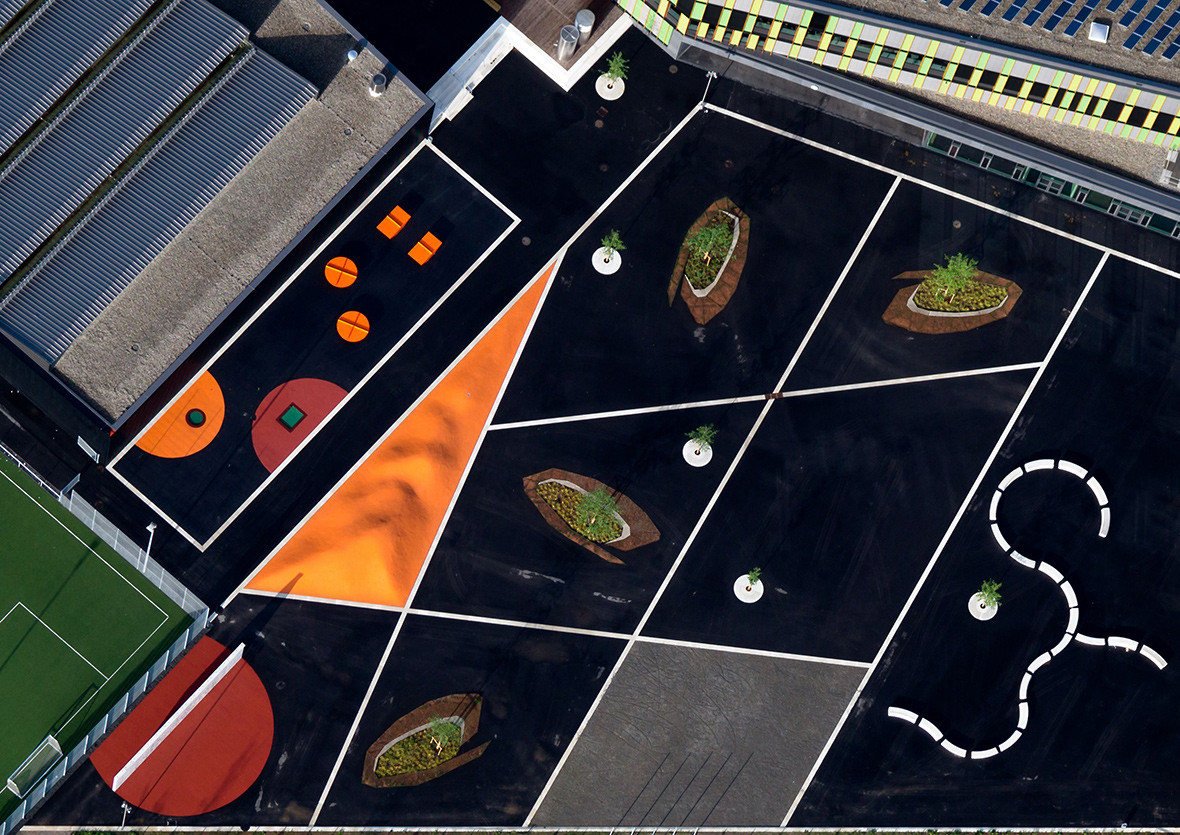 Nineteen-year-old student Yong Lin Tan from Malaysia was awarded the Youth Photographer of the Year title for an image taken in the back alley of the photographer's grandmother's house in Kedah, Malaysia.
It was chosen from the three Youth category winners who were announced on 31 March. 6,675 entries were received to the Youth competition in total.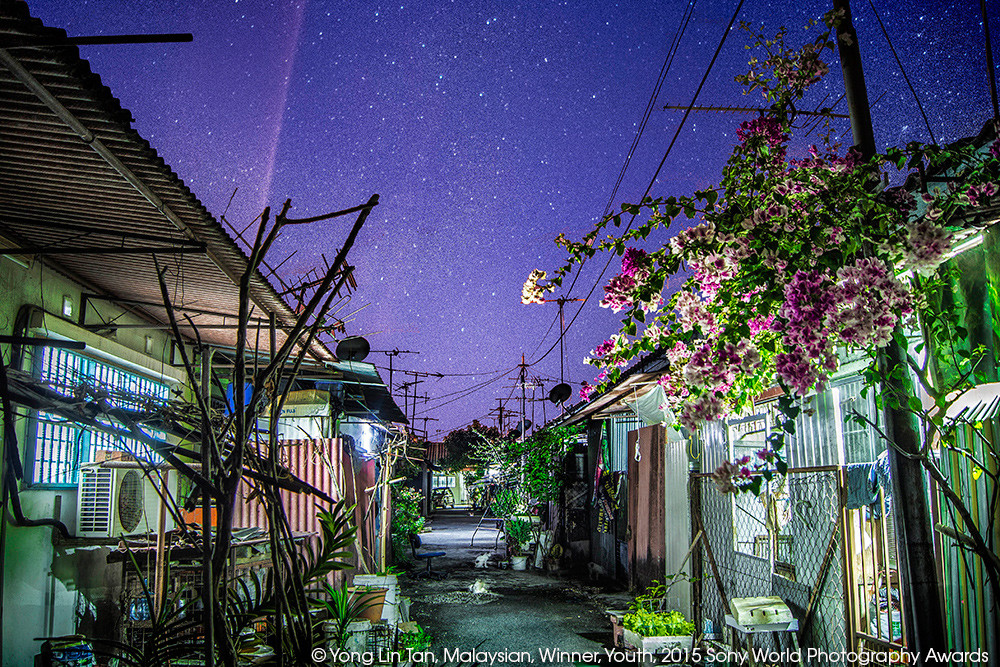 Russian photographer Svetlana Blagodareva from Saint Petersburg State Polytechnic University beat nine other shortlisted students from around the world to collect the Student Photographer of the Year title. Her prize is €35,000 (£25,000) worth of Sony photography equipment for her university.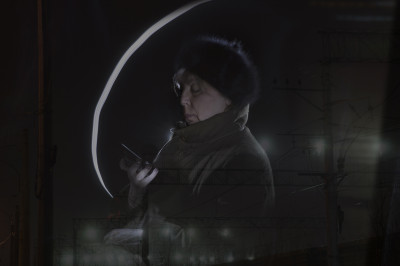 All of the winning and shortlisted images will be exhibited at Somerset House, London from 24 April to 10 May, along with an exhibition featuring Outstanding Contribution to Photography recipient, Elliott Erwitt.
The exhibition is accompanied by a book of the winning and selected shortlisted work. It is available to buy from www.worldphoto.org.