With the launch of the first iPhone in 2007, Apple created a generation of photographers. Everybody had a camera on their person at all times, ready for whenever inspiration may strike: family get-togethers, boozy nights out, or moody selfies. Smartphone camera technology soon improved so much that people were inspired to take better photos and then proudly show them off to the world via photo sharing apps like Instagram.
Now in their eighth year, the iPhone Photography Awards were created to showcase the iPhone's ability to take astonishing photographs. This year's winners were selected from thousands of entries submitted by photographers from 120 countries around the world. All images must have been taken with an iPhone, iPod or an iPad, without the use of desktop image processing programmes such as Photoshop (IOS apps like Snapseed are allowed).
The three photographers of the year awards go to Michal Koralewski of Poland, David Craik of the United Kingdom and Yvonne Lu of the United States. Their pictures take full advantage of the way the iPhone can quietly capture their subjects without disturbing the atmosphere.
Photographer of the year winner Koralewski was strolling through a market square in Warsaw when he spotted an accordionist playing traditional Polish songs. As soon as he saw the bearded musician, he knew he had to take the photo. "His face was the first thing I noticed," Koralewski says, "so expressive and beautiful in its own way. It was like an open book. You could almost read his life story from the wrinkles."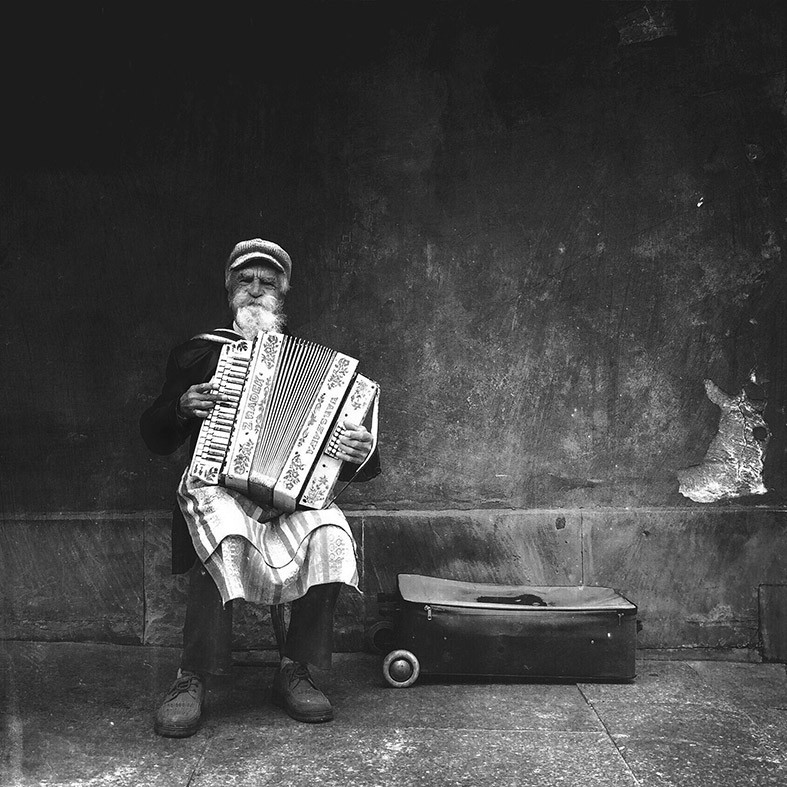 Craik photographed starlings that had come to snatch the crumbs off his table at a coastal café in the United Kingdom. "After the first bird landed and I saw the shadow on the white wall behind it," he explained, "I knew this was a great image to be captured. Now it was just a case of operating the iPhone properly and finding the best composition. Some may think I'm mad, but one of the most exciting things about wildlife photography is the waiting."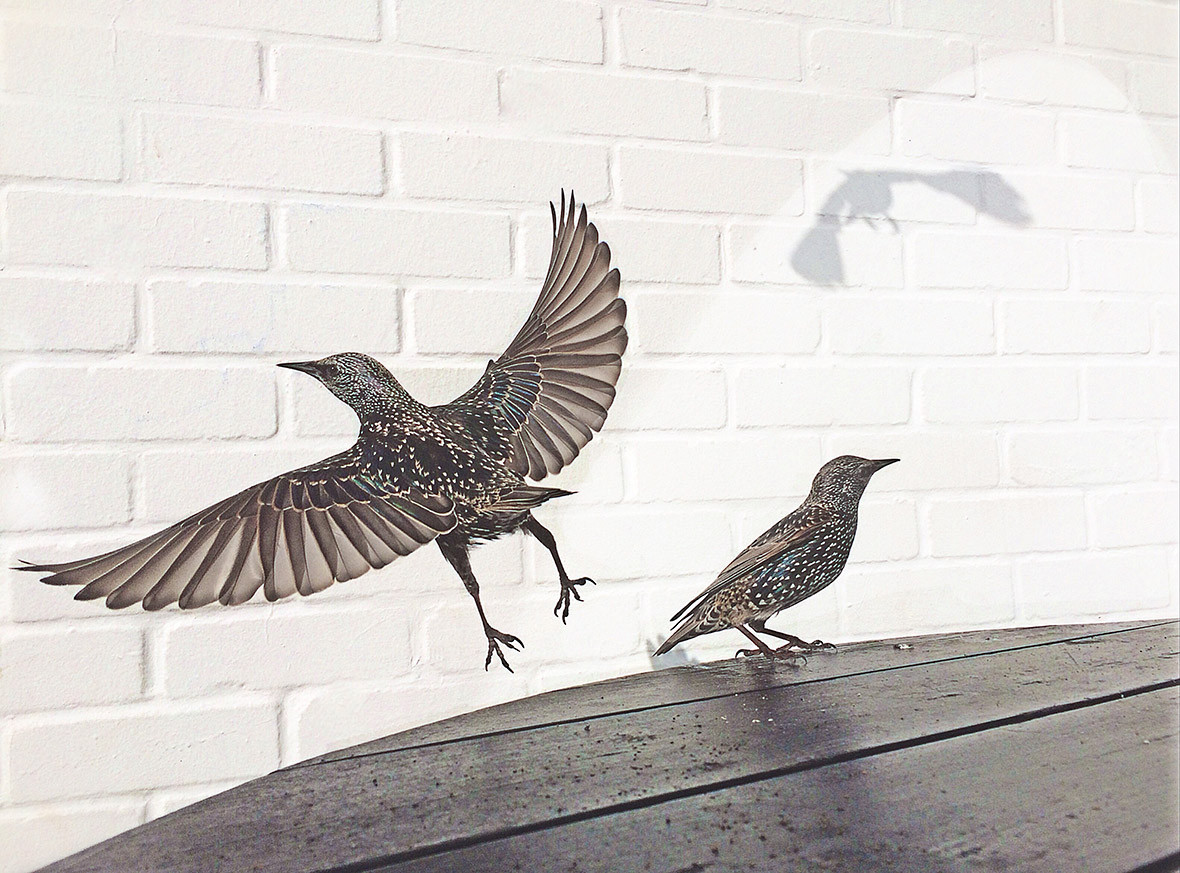 Lu photographed a couple on a train. She noticed the pair as she travelled along the Hudson Valley River on her way home to New York City. "They looked like they don't need anything else in the world." She relies on the iPhone to capture moments like these because it lets her take pictures quietly without disturbing her subjects. She also loves the ability to post her photos to social sites, like Instagram, and share them with the world instantly.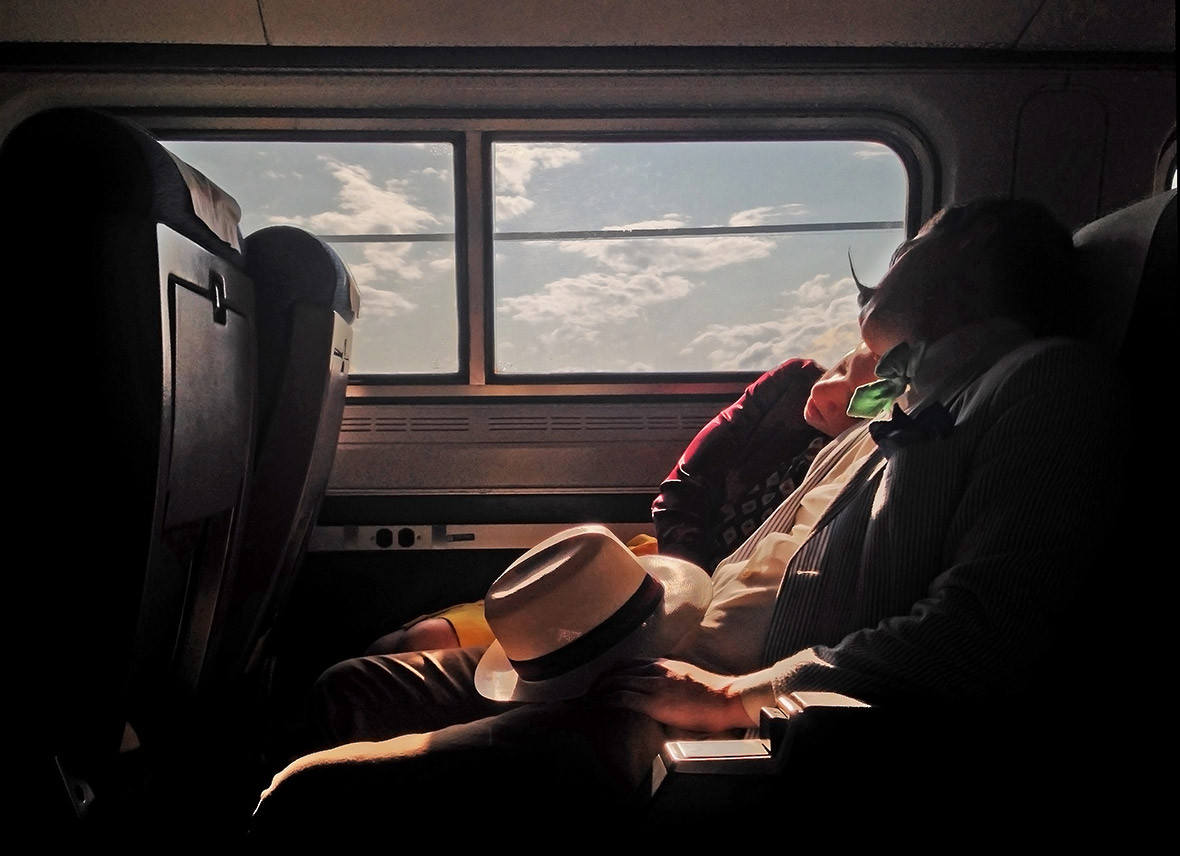 Awards were also given to 57 photographers in a wide range of categories, such as Travel, Seasons and Sunset.
IBTimes UK presents the winning photo in each category. Visit the iPhone Photography Awards website to see more.