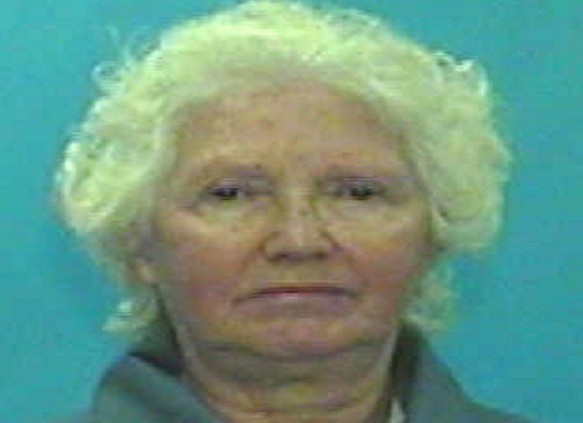 A woman dubbed the Black Widow has been jailed for making her new husband dangerously ill while they were on honeymoon.
Melissa Ann Shepard was convicted by a court in Nova Scotia, Canada, for poisoning Fred Weeks within days of saying "I do".
It was conviction number three for 78-year-old Shepherd for crimes against male partners.
A jury heard she laced Weeks' coffee with the tranquillisers lorazepam and temazepam and then failed to provide him with "the necessities of life".
Weeks collapsed on the floor of their hotel room and was rushed to hospital. He survived.
Sentencing Shepard to three and a half years behind bars, Judge Joseph Kennedy said her record as a "black widow" was relevant.
He warned: "People who have contact with this lady should be careful. Do not allow yourself to be victimised."
In 1992 Shepard ran over her first husband - twice - after she drugged him to incapacitate him. She was convicted of his manslaughter and sentenced to six years.
Eight years ago, she was jailed for stealing money from an elderly boyfriend whom she met online. Alex Strategos, 81, claimed she took $20,000 from him. She faced a raft of charges, pleading guilty to seven, including forgery.
Another former husband died in 2002. Robert Friedrich fell ill and died of a heart attack - two years after they were married. His family alleged that part of his savings had vanished but nobody was charged in relation to his death.