Vladimir Putin Beats Barack Obama to Top Forbes' List of World's Most Powerful People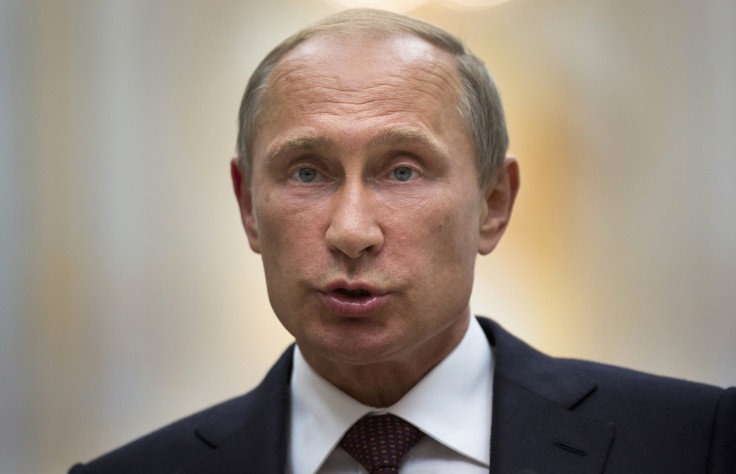 Vladimir Putin has been named the most powerful person in the world for the second year running by Forbes magazine.
The Russian leader beat US President Barack Obama and Chinese President Xi Jinping into second and third place respectively.
"For the second year running, our votes went with the Russian president as the world's most powerful person, followed by US President Barack Obama and Chinese leader Xi Jinping," Forbes wrote on its website.
Forbes' Most Powerful People in the World Top 10:
1) Vladimir Putin, President of Russia
2) Barack Obama, President of US
3) Xi Jinping, President of China
4) Pope Francis, Head of Catholic Church
5) Angela Merkel, Chancellor of Germany
6) Janet Yellen, US Federal Reserve chair
7) Bill Gates, US business magnate and philanthropist
8) Mario Draghi, President of the European Central Bank
9) Sergey Brin, co-founder of Google
9) Larry Page, co-founder of Google
10) David Cameron, UK Prime Minister
"We insist the people on our list wield the kind of power that shapes and bends the world, and moves people, markets, armies and minds," it added.
The magazine said its yearly ranking of the World's Most Powerful People "is based on voting by a panel of Forbes editors, who consider things like financial resources, scope and use of power, and the number of people they impact".
Putin, who has led Russia for more than 10 years in three terms as president and was named Time magazine's Person of the Year in 2007, was the leader of 17 heads of state who controlled over $48tn (£30tn) worth of GDP.
On Obama being beaten into the top spot for the second year in a row, Forbes said: "Heading into the second half of his second term, Obama seems stymied both by the West African Ebola breakout and a blood-thirsty militia named Isis which threaten to undo all the gains of a nine-year war in Iraq that cost the lives of 4,500 Americans.
"He has the power but has been too cautious to fully exercise it."
The top 10 was filled with global figures, including German Chancellor Angela Merkel for her influence within the European Union, Pope Francis for his reform of the Catholic Church and Bill Gates for his philanthropy and stature in the business world. And UK Prime Minister David Cameron came 10th in the list.
The rest of the top 100 saw 39 CEOs - whose companies earned $3.6bn (£2.25m) in annual revenues - included in the list and 29 billionaires, such as Google co-founders Sergey Brin and Larry Page.
© Copyright IBTimes 2023. All rights reserved.