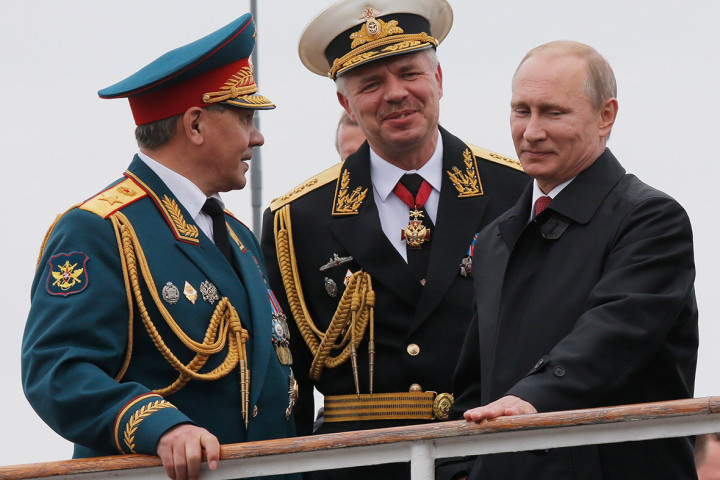 Russian President Vladimir Putin has put Russia's military on alert, sending rifle and missile divisions on military exercises, just as Ukraine announced a snap ceasefire.
Russian Defence Minister Sergey Shoigu said the president had ordered the manoeuvres personally.
According to Russian media, Putin ordered the military drills during a meeting to discuss the continuing unrest in Ukraine.
The Kremlin move came as Ukraine's newly elected president Petro Poroshenko said his country's forces will halt military action against pro-Russian militias.
Russia's war games were a "comprehensive check of the troops' military preparedness," said a government spokesman.
Col. Yaroslav Roshchupkin, told Interfax-AVN: "Several motorised rifle and air defence missile divisions positioned on the territory of Urals and Western Siberia were alerted without any prior warning and are now being transported by road and rail to their destination areas many kilometres away.
"The main goal of these events is to comprehensively inspect combat training exercises of the forces, as well as analyse the degree of their preparedness to accomplish tasks within the shortest possible period of time, the quality of their combat skills and coordination."
It is unknown if the Russian drills will have any impact on the Ukrainian ceasefire, which was announced unilaterally.
In a statement, Poroshenko said military action could still happen. He said: "The forces of the anti-terrorist operation will halt military action starting today and through June 27."
"Combat action will only be of retaliatory character if rebels attack our forces."