Vladimir Putin: Russia was ready to use nuclear weapons during Ukraine crisis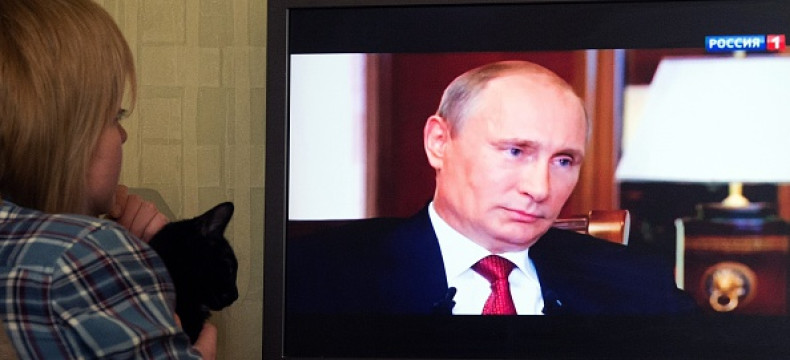 Vladimir Putin has revealed that Russia was preparing to use nuclear weapons in fear of an attack amidst the Ukraine crisis, according to claims aired on state TV on Sunday (15 March).
In a documentary, titled 'Crimea: The Road Back Home', Putin said on Russia's desire to use nuclear weapons: "We were ready to do this ... [Crimea] is our historical territory. Russian people live there. They were in danger. We cannot abandon them."
He added that Russia deployed K-300P Bastion coastal defence missiles "in a way that made them seen clearly from space" in an attempt to protect itself from an attack from the West.
Putin further accused the US of orchestrating the Ukraine crisis and described the Ukrainian revolution to overthrow Viktor Yanukovych in February 2014 as an armed coup "masterminded by our American friends".
According to Putin, Washington attempted to trick the world into believing the regime change was, "supported mostly by the Europeans."
"They helped training the nationalists, their armed groups, in Western Ukraine, in Poland and to some extent in Lithuania. They facilitated the armed coup," said Putin.
Putin said the "little green men" who brought about the referendum in Crimea were in fact Russian soldiers and admits ordering the defence ministry to deploy elite units to Crimea, "under the cover of strengthening the protection of our military facilities."
He insists, however, that the number of troops never exceeded the 20,000 limit set under the terms of basing its Black Sea fleet there, reported The Independent.
"I invited the heads of our special services, the Defense Ministry and ordered them to protect the life of the Ukrainian president," said Putin.
"Otherwise he would have been killed."