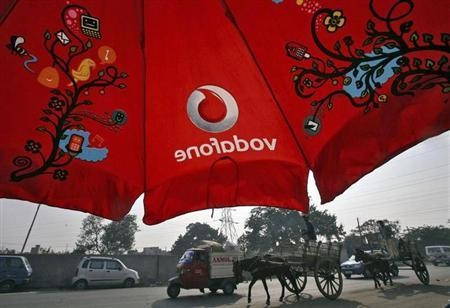 Telecom giant Vodafone is joining hands with its Chinese peer China Mobile to bid for mobile licenses in Burma that has a population of more than 60 million.
The companies have formed a consortium and submitted pre-qualification application for a license in Burma, where mobile penetration is just 10 percent. Burma is expected to award mobile licenses to operate a nationwide network for 15 years in June.
The Asian country which is undergoing an overhaul after years of military rule is looking to open its telecom market for foreign players in order to make mobile services affordable to most people and boost mobile penetration to 80 percent by 2016.
"Myanmar will be an important new market for the global mobile industry," Vodafone said in a stock exchange filing.
The consortium will face competition from the investors' group including billionaire George Soros' Quantum Strategic Partner, Digicel, which is operating mobile networks in the Caribbean, Central America, and Oceania regions, and Serge Pun, a businessman in Burma. Other bidders include Singapore's SingTel, Qatar Telecom and Norway's Telenor.
The UK mobile services provider has also augmented its international expansion spree through a separate venture to provide services in the high-potential Germany.
Vodafone is also reportedly in talks with German telecoms group Deutsche Telekom on a wholesale deal to offer TV service over superfast broadband in the country.
The traditionally mobile-only company's move was in line with increased competition from other players offering combined offers for mobile, fixed calls, broadband and TV to customers, Reuters reported.
Earlier, Vodafone's US partner Verizon Communications has denied media reports that said it was planning a takeover of the UK firm through a joint bid with AT&T.
Vodafone is reportedly considering selling its 45 per cent stake in its US mobile venture with Verizon to release cash for acquisitions in Europe. The company was planning a takeover of German cable provider Kabel Deutschland to strenghten its position in Europe.
However, the fixed-line wholesale talks in Germany and a plan announced in March to build a fibre broadband network with France Telecom in Spain indicate that Vodafone is considering expansion options other than acquisitions.