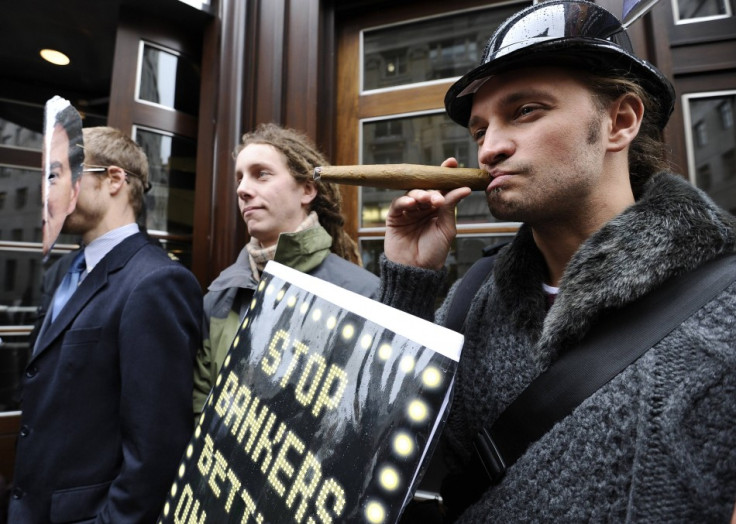 The tax injustice pressure group, UK Uncut, has claimed victory over Her Majesty's Revenue & Customs after it was reported that up to ten companies would have their tax settlements with the HMRC investigated.
UK Uncut fought both Vodafone and Goldman Sachs after it emerged that both the multi-national companies were let off millions of pounds in tax in private deals.
But spokesman for the HMRC, Patrick O'Brian, dismissed the allegations as "absurd". He told the International Business Times UK: "We are confident our approach to large business tax settlements is the right one and we will work with whoever is appointed to ensure they have access to the information and data they need."
Spokesman and co-founder of UK Uncut, Paul Long, said he "welcomed the news" of the investigation and warned that "the fight wasn't over yet" for the pressure group. Speaking to the IBTimes UK, he said: "We are still concerned that the companies won't be asked to pay back all the money," but admitted "the founding members will be celebrating tonight."
He added: "There's no doubt this is a step in the right direction. This has been a victory for democracy which shows that protesting does work. The politicians are listening to what we have to say."
The public accounts committee, that are rumoured to publish a damning report on the outgoing tax secretary at HMRC, David Hartnett, will initiate the judge led investigation to begin in the new year which will look into the settlements made with Hartnett and the corporations.
Tax expert and author of The Courageous State, Richard Murphy, told the IBTimes UK the HMRC seemed to be "removed from the ethics of taxation."
He said: "The HMRC moved to collect money as quickly as possible as they tried to hit targets set by the government. This has created perverse incentives for them as tax collectors."
Mr Murphy doubted, however, that the investigation would force companies to suddenly pay their tax bills. He said: "I think there are two important issues. The first is that the investigation goes ahead and the second is there is a complete overhaul at the company."
Until recently, the HMRC had just one tax expert (Hartnett) at the organisation and had "close" relationship with the big corporations something which both UK Uncut and Richard Murphy would like to see changed.