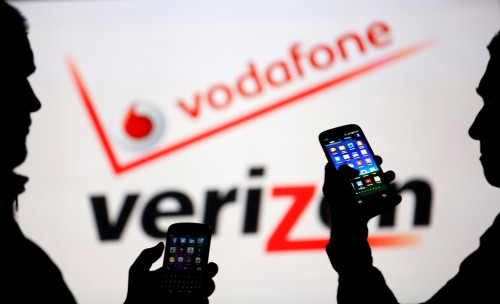 Shareholders of Vodafone have approved Verizon Communication's $130bn (£78bn, €95bn) takeover of joint venture Verizon Wireless, clearing the way for the single largest return of value to investors in corporate history.
Holders of 99.76% of Vodafone's shares backed the £51bn cash and shares bonanza.
The payout will inject an amount larger than Britain's annual defence budget into the global economy, reported the Guardian.
About £18bn of returns are estimated to flow back to the UK, where over a third of Vodafone shareholders are based.
The deal is expected to conclude on 21 February. Investors are due to receive shares on 24 February and cash on 4 March, 2014.
In a preliminary count, about 97% of Verizon votes cast were in favor of the takeover, the company said.
With Vodafone exiting Verizon Wireless, the biggest wireless operator in the US, speculation has mounted that the British firm could itself become an acquisition target.
AT&T Speculation
AT&T, the second largest US mobile operator, on 27 January put market speculation to rest by saying that it does not intend to buy out the group.
"This is the largest single return of value to shareholders in history," Vodafone chairman Gerard Kleisterlee told shareholders.
He said it left Vodafone in a strong financial position and represented "the opening of an important new chapter in the history of Vodafone."
Responding to a question about AT&T's reported interest in Vodafone, Kleisterlee said: "I read the newspapers as you do, and I cannot comment on the speculation around Vodafone and AT&T at this point of time."
Lowell McAdam, Verizon chairman and CEO, said the purchase will give Verizon more financial flexibility to invest in new technologies. "This is critical because we believe that, when it comes to wireless growth, we are just getting started," McAdam said in a statement.
Under the terms of their deal announced in September, Vodafone is to receive $58.9bn in cash, an additional $11bn from smaller transactions and $60.2bn in Verizon stock.