Vodafone have reported that the accounts of almost 2000 customers have been hacked. Criminals used customer details gained from "an unknown source" to try to access accounts of 1,827 people between Wednesday 28 and Thursday 29 October, the company said.
While Vodafone claim their systems had not been breached, the email addresses and passwords criminals used to try to access Vodafone accounts appeared to have been bought on the dark web.
A Vodafone spokesman confirmed 1,827 customers had their accounts accessed, but added that the information obtained by the hackers "cannot be used directly to access customers' bank accounts". However, they warned that the hack could potentially leave customers open to fraud and phishing attempts as customers' names, mobile numbers, bank sort codes and the last four digits of their bank accounts could be accessed.
The banks of affected customers have been contacted. Vodafone says it has also notified the affected customers and is helping them to change their account details. They added that there is no need for customers unaffected by the hack to be concerned, Sky News reports.
"Our investigation and mitigating actions have meant that only a handful of customers have been subject to any attempts to use this data for fraudulent activity on their Vodafone accounts. No other customers need to be concerned, as the security of our customers' data continues to be one of our highest priorities."
The National Crime Agency, the Information Commissioner's Office and Ofcom have been notified of the incident, Vodafone added.
Those affected by the hack are advised to take the following precautions:
Get in touch with their banks so that further action can be taken to protect their accounts
Be aware of phishing emails - messages sent by criminals that appear to be from a trusted source and seek to gain personal details
Similarly, avoid giving out private details such as banking passwords, login details or account numbers
Report any unusual activity on your accounts to your bank and, if you are in England, Wales or Northern Ireland, to the national fraud and internet crime reporting centre Action Fraud on 0300 123 2040 or www.actionfraud.police.uk. If you are in Scotland, call Police Scotland
Get a credit report to alert you of any key changes on your credit file which could indicate fraudulent activity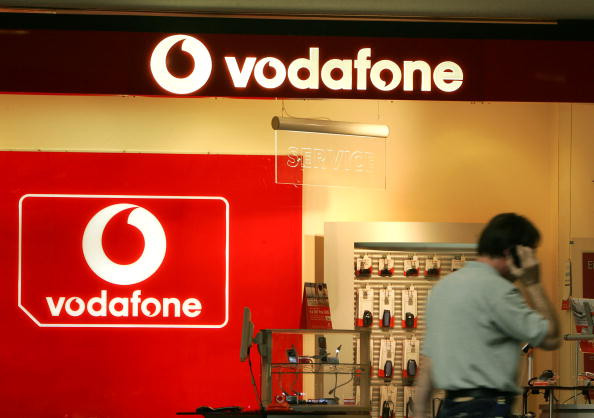 The news of the Vodafone attack comes just over a week after TalkTalk suffered a cyber attack on 23 October, with 20,000 unique bank account numbers and sort codes being accessed by criminals. Two boys, a 15-year-old from County Antrim in Northern Ireland and a 16-year-old from Feltham, West London, were previously arrested and released on police bail over the incident. A 20-year-old man from Staffordshire became the third person to be arrested over the alleged data theft.