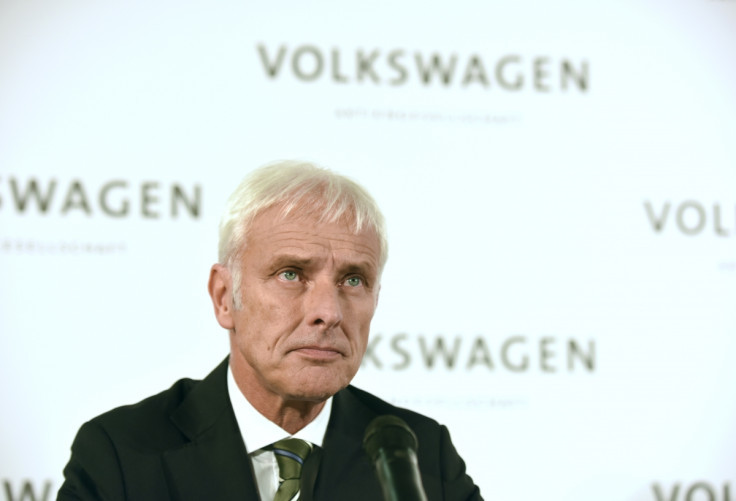 The CEO of Volkswagen was informed about the illegal emissions problem in 2014, a year before the information went public and drove the automobile company into one of its biggest crises ever, which has already cost the company billions of dollars in the market.
According to a statement by the company issued on 2 March, Martin Winterkorn, the chief executive at the time, had received a number of emails pointing out corrupt practices through which the company was cheating on US regulatory tests.
The company stated that in May 2014, Winterkorn was sent a memo about a US study that was investigating if and why Volkswagen diesel cars were emitting more smog-creating pollutants in real-world driving than in standard government tests.
"On 23 May 2014, a memo about the ICCT study was prepared for Martin Winterkorn, then-Chairman of the Management Board of Volkswagen AG. This memo was included in his extensive weekend mail. Whether and to which extent Mr. Winterkorn took notice of this memo at that time is not documented," VW said in its response to a German shareholders lawsuit.
The statement also pointed to a November 2014 memo in which the CEO was informed of the financial cost for the diesel issue in North America. He also attended a meeting along with chairman Herbert Diess in July 2015 during which the issues related to diesel emissions were discussed at length.
The carmaker had previously said Winterkorn was unaware of the illegal software being used to tamper with the nitrogen oxide emissions being released during the quality tests and in its latest statement said it wasn't sure if he was fully aware of the matter.
"The diesel issue, as it was treated as one of many product issues facing the company, did not initially receive particular attention at the management levels of Volkswagen," the company said.
Volkswagen stated it would defend itself against legal action by shareholders over the scandal and has reserved $7bn (£4.9bn, €6.4bn) to cover the cost of the scandal. However, analysts believe the damages the company will face could be closer to $17bn.