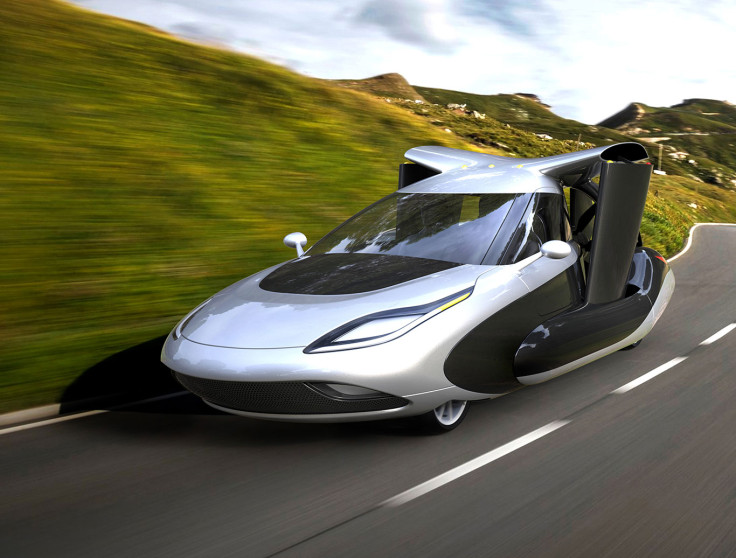 The flying car industry could be about to get an injection of consumer-assuring safety, as Volvo parent Geely purchases flying car manufacturer Terrafugia.
As well as owning car manufacturers Volvo and Lotus, Geely is the company behind an electric black cab preparing to hit London's streets. It is also a main sponsor and financial backer of Bloodhound SSC, a Bristol-based land speed record attempt scheduled for 2018.
Based in Massachusetts, US, Terrafugia was founded in 2006 by a group of Massachusetts Institute of Technology (MIT) alumni and is one of the most established players in the growing flying car industry. The price of the acquisition, reported by the South China Morning Post, has not been made public.
Rivals include Slovakia-based AeroMobil and German company Lilium, as well as aerospace firms like Airbus and ride-sharing company Uber.
Terrafugia's flying car prototype is called the Transition and, although looking like a car with folding wings, does not need a runway to takeoff and land. Instead it uses vertical takeoff and landing (VTOL) technology to rise into the air and lower itself back down again.
In its current form, the Transition has a potential cruising speed of around 100mph, a maximum altitude of 10,000 feet and a range of 400 miles. Terrafugia has been exploring the possibility of equipping the two-seat flying car with electric motors, a neat tie-in with the news this week that from 2019 Geely-owned Volvo will only produce electric and petrol-electric hybrid cars.
Having already flown a prototype back in 200 and recently gained classification as a Light Sport Aircraft vehicle from the US Federal Aviation Authority, Terrafugia is confident it can put its flying car on sale to the public within the next 10 years.