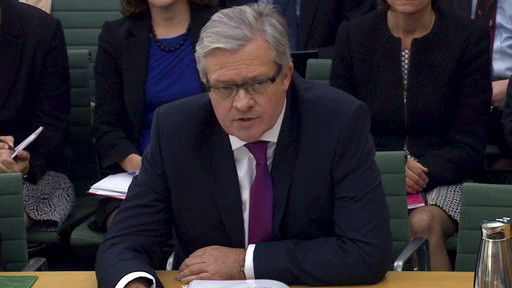 Volkswagen's UK chief Paul Willis apologised "sincerely and unreservedly" for letting down its customers but said that it was too premature to talk about compensating car owners who had bought vehicles that did not meet with the emissions levels promised by the carmaker.
The carmaker's UK managing director told the Commons Transport select committee that affected car owners will be given a hire car while their vehicle is being fixed and nothing else. He however did say that the company would discuss contributing towards the cost of retesting the vehicles in Britain.
Tory MP Mark Menzies asked Willis: "What compensation are you seeking to give people that bought your cars on good faith and sold a pack of lies?" Willis responded: "Of course where a customer is inconvenienced we will have to produce a loan car. On the loss of value, I think it's premature to talk about that."
He continued: "I'm not trying to trivialise what we're talking about here. This is a very serious issue - but its not a safety-related issue. However we have to make sure we regain the trust of our customers."
The Mirror newspaper drew comparisons between the testimony of the carmaker's US boss Michael Horn in Congress last week. Horn had told Congress that 'handing out full refunds was "one of the areas we are looking at."
Willis also confirmed that diesel cars fitted with the defeat devices were sold in the UK since 2008. When asked why the affected cars were being sold even after the scandal broke in the US and it emerged that Europe was also affected, he said he acted as fast as he could. "I couldn't stop selling cars if I didn't know which cars were affected."
He said he received details on 30 September - eight days after it emerged that Europe was affected. "There were eight days between when we first knew it affected Europe until I stopped selling cars and the reason for that is the complexity of the number of cars involved. There are 60 different models, there are five different brands, there are three different engines and two different transmissions.
"I found the VIN numbers out precisely at 9am and at 1.30pm, once I had clarified it with the computer systems, I stopped selling the cars voluntarily." Of the total 1.2 million affected cars sold in the UK, about 400,000 vehicles fitted with the 1.6L diesel engine will need fuel injectors altered as well as a software fix.
Those with the larger 2L engine would only need a software fix. The total number of cars affected cover 583,000 Volkswagens, 393,000 Audis, 132,000 Skodas and 77,000 Seats. The recall of the UK vehicles will start in the first quarter of 2016.
Willis conceded that there was "some risk" that the company could miss the target of completing all alterations on affected vehicles by the end of the year. He said that engineers were told to ensure that the fuel efficiency of the cars affected are not reduced as a result of the alterations done.
When pressed on more technical questions, Willis said his role as UK head involved responsibility for sales, marketing and finance and that engineering was handled by the company's team in Wolfsburg. "I'm not an engineer," he said several times.