Michael Horn, the head of Volkswagen's US operations, is set to apologise Thursday (8 October) for the company's actions in intentionally evading meeting diesel emission requirements in America involving nearly 500,000 vehicles since 2009. The chief executive however is not expected to lay out a timeline to fix the problem.
The US chief will testify before the House Committee on Energy and Commerce Subcommittee on Oversight and Investigations. The hearing will also include testimony from the Environmental Protection Agency, which sets the emissions standards for cars in the US.
Horn will acknowledge that he was told of "a possible emissions non-compliance that could be remedied," in the spring of 2014. He said he was informed that the company engineers would work with the US government agencies to resolve the issue and that in 2014, he was informed that the technical teams had a "specific plan for remedies to bring the vehicles into compliance and that they were engaged with the agencies about the process."
"On behalf of our company, and my colleagues in Germany, I would like to offer a sincere apology for Volkswagen's use of a software program that served to defeat the regular emissions testing regime. We are determined to make things right.
"This includes accepting the consequences of our acts, providing a remedy, and beginning to restore the trust of our customers, dealerships, employees, the regulators, and the American public." He also noted that the company is cooperating in all investigations.
In his testimony, Horn will outline a plan to "make things right. "While much work is still to be done, I'd like to talk today about how we get from where we are now to that goal."
He said VW is undertaking a worldwide investigation on how the emissions test fraud happened. "Responsible parties will be identified and held accountable," he will say, noting that any information received at this stage is preliminary and as such asked for Congress' understanding. Horn also stressed that the vehicles do not present a safety hazard and as such remain safe and legal to drive.
"Technical teams are working tirelessly to develop remedies for each of the affected groups of vehicles. These solutions will be tested and validated, and then shared with the responsible authorities for approval. There are three groups of vehicles involved, each containing one of the three generations of the 2.0L diesel engine. Each will require a different remedy, but these remedies can only be our first step for our customers."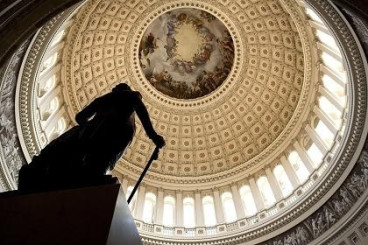 The carmaker will also take a relook at its compliance, processes and standards to ensure that something like this "cannot happen again." He will offer "this outline of a path forward" towards making things right and acknowledge that the company will be judged by its actions over the coming weeks and months.
"These events are deeply troubling. I did not think that something like this was possible at the Volkswagen Group," his testimony will say. He will end his statement by highlighting the fact that more than 6,000 Americans are employed directly by the group in its 60 facilities. In addition, "thousands more" are employed by its parts suppliers and network of around 1,000 dealerships.
VW withdraws EPA certification for new 2016 4-cylinder diesel cars
In addition, Horn also announced that the carmaker has withdrawn its application for EPA certification of its new 2016 four-cylinder diesel cars because they also included a software device governing emissions that needed to be disclosed and assessed. He said VW was working with regulators "to continue the certification process."
Many of these cars are currently awaiting certification and are being held at Chattanooga in Tennessee. When these models will be authorised for sale in the US, is not known. Separately, the carmaker identified the vehicles affected as its 2.0 litre, 4-cylinder turbo diesel Beetles, Jettas, Golfs and Passats. Diesel vehicles account for about 20% of VW brand sales in the US in recent years.
US to probe federal tax credits for VW
VW's woes continue. The US Senate Finance Committee is looking into federal tax credits aimed at rewarding consumers for buying environmentally-friendly vehicles. VW owners received about $50m in tax credits and the company had aggressively lobbied the EPA and the White House for more credits for vehicles that were in fact breaking the law, The Detroit News said.
Further, Christopher Grundler, the director of the Office of Transportation and Air Quality, and Phillip Brooks, director of EPA's Office of civil enforcement in its Air Enforcement Division will tell the subcommittee that they are reviewing how much the Germany company benefited from installing the cheat software on its diesel cars.
"We intend to assess the scope of VW's liability under the Clean Air Act, and whether there are additional vehicles with defeat devices. We intend to assess the economic benefit to VW of noncompliance and pursue appropriate penalties, as well as assess the excess pollution from VW's violations and appropriate ways to mitigate that harm," they told Congress in written testimony released Wednesday (7 October).