Saudi Arabia: Women's Rights Activists Wajeha Al-Huwaider and Fawzia Al-Oyouni Jailed for Helping Starving Mother [VIDEO]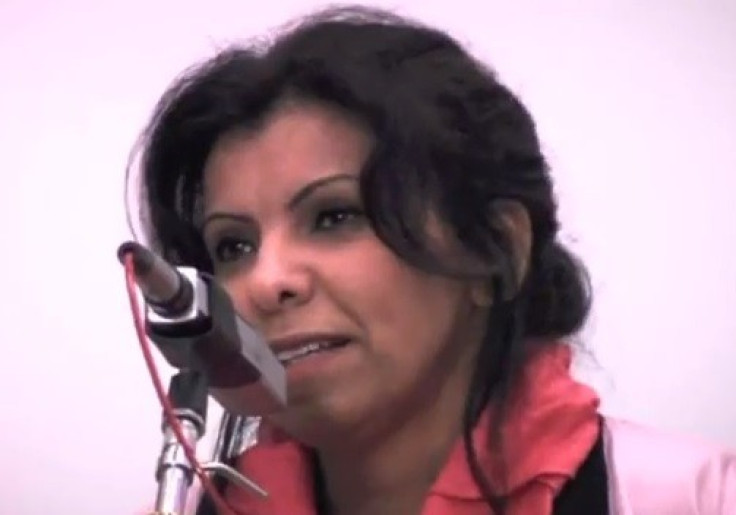 Two leading women's rights activists in Saudi Arabia are set to start a 10-month prison sentence for helping a woman who was starving.
According to Equality Now, reliable sources say Wajeha Al-Huwaider and Fawzia Al-Oyouni will be arrested in the very near future, after losing an appeal against their sentence.
Suad Abu-Dayyeh, Equality Now's Middle East and North Africa Consultant, said the sentence they were given in June shows authorities in Saudi Arabia are looking to silence the women for their human rights work.
Al-Huwaider and Al-Oyouni were arrested in 2011 after responding to a plea for help from Canadian woman Nathalie Morin, who had texted them to say she and her children had been locked inside her house with no food.
After arriving at the address, both women were arrested by police and charged with "supporting a wife without her husband's knowledge, thereby undermining the marriage".
They denied the charges, saying they never intended to turn the woman against her husband - adding they never even met her. They believe they were set up by authorities because of their human rights work.
Morin was not allowed to testify at the trial but has publicly declared her support for them. She wrote on her blog: "I am sorry for what's happening to madam Wajeha Al Huwaider and her friend.
"[The] two Saudi women find themselves in a serious legal problem with jail just for trying to help me ... there is no evidence for the charges that are against her [Wajeha] and her friend."
She also posted a YouTube video after they were convicted, saying she was trapped in Saudi Arabia and that she had never met Al-Huwaider or Al-Oyouni.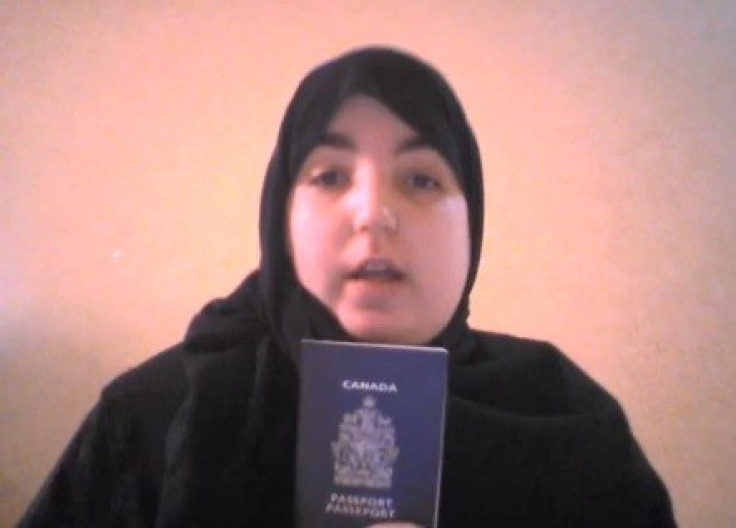 As well as their 10-month prison sentence, the women have been banned from leaving Saudi Arabia for two years after their release.
Abu-Dayyeh said: "It remains unclear whether Fawzia and Wajeha were victims of a set-up because of their past human rights work, and the critical stances they have historically taken against the Kingdom's restrictive laws and overall treatment of women.
"The harsh sentences against them seem to indicate that the Saudi authorities are more concerned with punishing and silencing those who strive to protect and advocate for human rights, rather than actually addressing human rights abuses - a violation of international law.
"The women have been targeted by police for years for their campaigning and now find themselves at the mercy of the system they have fought so tirelessly to change.
"According to reports, this is also the first time in Saudi legal history that a travel ban has been imposed in a case involving domestic issues.
"This case and the system of lifelong male guardianship of women in the Kingdom, clearly illustrate that protecting a husband's dominant, possibly abusive position in the family is more important than ensuring his wife's well-being, and that those who try to fight against discrimination and violence against women might well themselves be targeted."
© Copyright IBTimes 2023. All rights reserved.