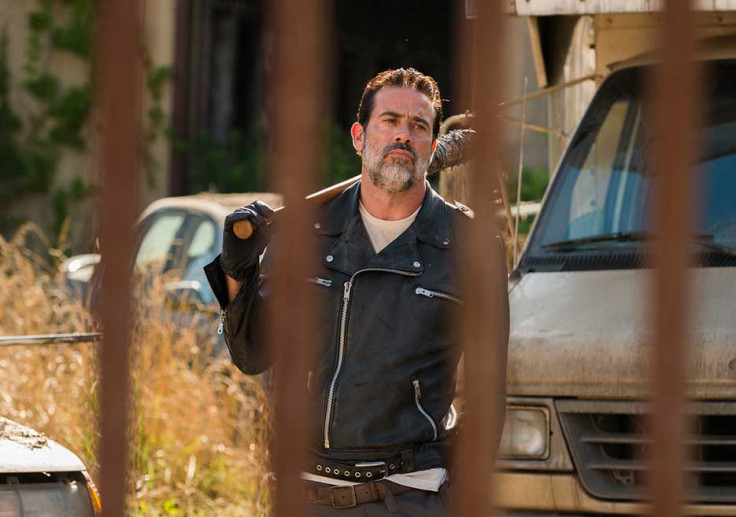 What would The Walking Dead be without zombies? You may have to ask television network NBC that very question as they allegedly planned to scrap the idea of zombies before AMC picked up the show instead.
The avid Walking Dead fans among you may be wondering – but how on earth would the show function without the main focal point of the deceased sauntering around in the background?
Though the zombies have taken up less air time as the seasons have gone on and the main, "living" characters have hogged the limelight, the hit show wouldn't be the same without them.
Speaking at the Edinburgh International Television Festival, executive producer Gale Anne Hurd discussed what The Walking Dead's fate if it had stayed at NBC – where creator Frank Darabont had an overall deal before moving on to other networks.
Hurd claimed that when Darabont presented the first version of the script to NBC, he was asked: "Do there have to be zombies [in it]?" before Darabont presumably responded with a firm nod. At that point, NBC asked if they could tweak the show and transform it into a standard procedural where the main characters "solve a zombie crime of the week" – meaning there wouldn't be half as much zombie action as we've had over the past six seasons.
The American horror drama series is based on the comic book series of the same name by Robert Kirkman, Tony Moore and Charlie Adlard. Andrew Lincoln – who plays the show's lead character, sheriff's deputy Rick Grimes, awakened from a coma to discover a world overrun by zombies – commonly referred to as "walkers."
He then reunited with his family and became the leader of a group he formed with other survivors – and together they have grappled their way through each season in their struggle to survive and adapt in a post-apocalyptic world – so we're not sure how an occasional zombie crime situation would have fitted into the initial chaos.
Hurd also discussed the upcoming seventh season – which will begin with a revelation regarding who Negan killed in the season 6 finale which captured fans' imagination. "In this new season Negan is the gamechanger, and whatever we did someone was going to be unhappy... so we promised we will be picking up where that left off; we are not going to draw it out".
The Walking Dead mega-fan and entertainment journalist, Amy West, gives us her verdict on whether the show really needs zombies:
The Walking Dead returns with season 7 on October 23rd on AMC.