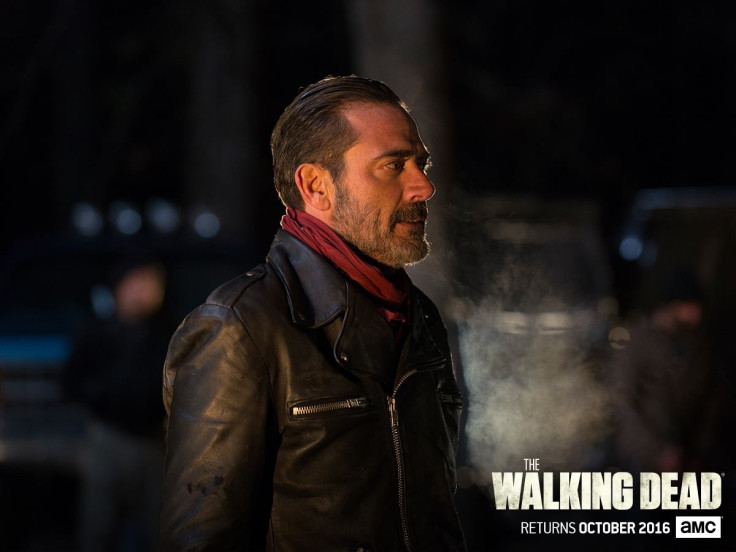 The very first scene of the upcoming premiere episode of The Walking Dead season 7 would be a heart-breaking one for all of us as the cast and the crew have already warned of a shock. Jeffrey Dean Morgan, whose character Negan will celebrate the gruesome death of one of the fan favourite characters, has also expressed his sadness regarding the bloody end.
In an interview with Entertainment Weekly, not only has he called the untitled first episode as 'crazy', but also admits of getting blown away like a hurricane for the sheer sadness and brutality of the scenes. He said filming for the premiere episode of the seventh season was '10 days of hell'.
"It's a heavy deal. It was heavy when we shot it last year and it's only gotten more intense this year, I think. That first episode back was crazy. It was just crazy. What you're asking of these actors to put it on the line like they do, and then this scene in particular, especially if they had the summer to dwell on it, it's a lot. Then I go blowing in like a hurricane, just dance around on my tiptoes swinging Lucille around — it was 10 days of hell, I believe, for everyone involved," he told the website.
The post-apocalyptic zombie thriller was based on Rick Grimes and his dilemmas and struggles to remain a sane leader, who would lead his survival team to a safe world. But with seasons passed, his judgement and instant brutal killing instincts have been questioned by his team. It was his misjudgement to kill a few Savior members that not only endangered his life but also 10 more of his team members including his lady love Michonne and son Carl.
Negan, on the other hand, has rules for his people. He is cruel but he knows how to protect his people, the exact line where Rick failed.
Morgan hints that his character will have a major role in TWD now as the show is going to reset the plot and show a completely different and harsh world. "And that ending — or this beginning, I should say — is jarring. It's a reset on The Walking Dead world and it's f—ing Negan's world now, you know? It's a lot."
The actor has already warned fans to be careful what they wish for considering the upcoming episode will snatch one of their favourite characters to death. TWD season 7 will premiere on 23 October on AMC.