Telltale on criticism of unclear episodic release schedules: 'It's a good problem to have'
Batman episode two will be out'early to mid September, closer to the 13th'.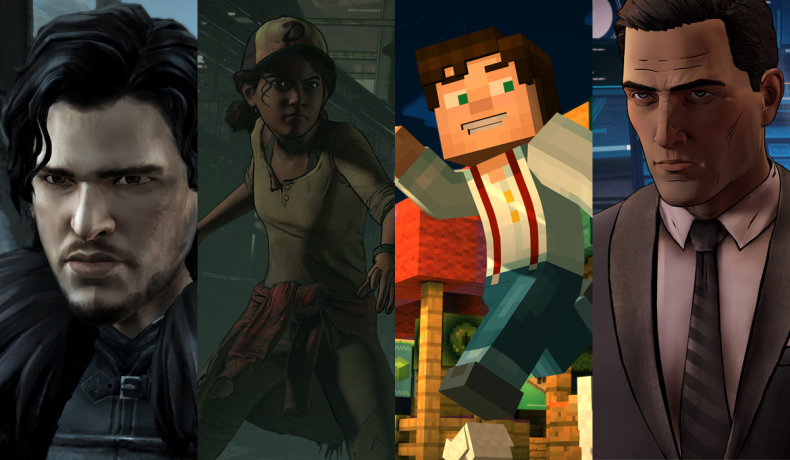 When Telltale Games found huge success with season one of The Walking Dead, it did so despite a multitude of niggling performance issues. Many are affected, some aren't, but those issues have persisted across all games the studio has released since.
Likewise, the lack of any firm release plan for their episodic games remains a major bugbear, and is a problem all episodic games face. IBTimes UK quizzed Telltale Games' head of creative communications, Job Stauffer, about these persistent problems at Gamescom 2016.
IBTimes UK also spoke to Stauffer about the upcoming third season of The Walking Dead, the recently released first episode of Batman: The Telltale Series, and their upcoming Marvel project set for release in 2017.
IBTimes UK: Criticisms of the performance of your games are still common. Is it tough to address these problems when you are spread across so many projects?
Job Stauffer: No, I don't think so. I think beginning this year, specifically with Batman and The Walking Dead season three, we have grown our infrastructure and focus on production and we're seeing significant upgrades in visuals and performance. We haven't had a physics system in our titles before now, so expanding our tech over the last year and getting performances smoother and up to par with current gen systems has been exciting. It's great to see The Walking Dead with all new lighting and character models, and seeing Batman come to life as a living comic like it never really has. We're glad to be where we are in 2016.
Another common criticism is a lack of firm release plan for Telltale's games, nobody knows when the second episode of Batman will come out for example...
Neither do I! [laughs]
... So with TV you know it's going to be the next week, or you know when there will be a break. Something like Hitman is adhering to a loose monthly schedule, while Resident Evil: Revelations 2 was released on a strict weekly basis. Is this something Telltale wants to address?
That's a good problem to have. People are excited to play an episode and they're not sure exactly when it will go live. We know it's going to be four to six weeks, give or take, in between episodes, but the advantage for us is taking into consideration all the player feedback and player decisions. So right now, we've launched the first episode of Batman, the second episode will be early to mid-September, closer to the 13th, and we're already taking into considering things players have done in the first episode, and fine-tuning adjustments in the second and third.
To have a definitive date between episodes would kind of rule out the audience participation aspect of our series. Any time a Telltale episode is released, the next is in live development, and the last piece of the process is the player. It's not until the game is live that we want to put our final mark on an episode and respond to the audience accordingly.
For all the latest video game news follow us on Twitter @IBTGamesUK