Walking Dead Creator Scott Gimple: Season 5 Will be 'Nuclear'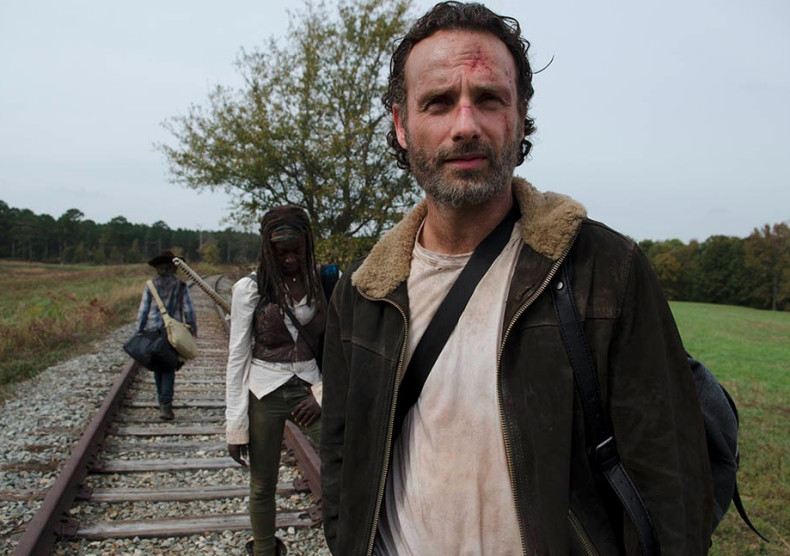 As the survivors of The Walking Dead discovered the truth of Terminus, season four of the show came to a close and fans waved goodbye to Rick, Michonne, Carl, Glenn and Maggie for another few months.
Following the final episode's screening in the US, showrunner Scott Gimple teased what to expect from the next season on Talking Dead, a chat show that follows and discusses each episode of the hit AMC show.
*** BEWARE: Major Season 4 Finale Spoilers Below ***
Season four ends with most of the show's key characters trapped in Terminus, a community of apparent cannibals. During the course of the show we also see just how desperate and animalistic lead character Rick (Andrew Lincoln) has become.
"We're really excited about it. The writers are working very hard," Gimple told Talking Dead presenter Chris Hardwick of the next season. "We're looking at all the new places we're going. It's going to be an incredible season. It's going to be completely different from this year."
Lincoln, who also joined the show, added that it was safe to assume that fellow lead characters Carol, Tyresse and Beth were not stuck in Terminus with his character, but outside it representing a glimmer of hope for them.
Discussing how the show reinvents itself with each season, Gimple said that the fifth would "be a nuclear weapon".
"We cannot wait to get back to work," added Lincoln. "We've had so many emails from whoever's left, everybody pinging to each other just to get it going. It's hard, this show, but that's the way we love it."
Lincoln also says that in preparation for the return he would be focused on "growing out my beard".
"I've got to get going," he said. "I'm just going to be listening to a lot of AC/DC and turning tables over and that kind of thing."
The Walking Dead season 4 finale airs in the UK tonight (31 March) on FX.