The Walking Dead: Rosita actress Christian Serratos is pregnant with her first child
26-year-old is expecting a child with her musician boyfriend.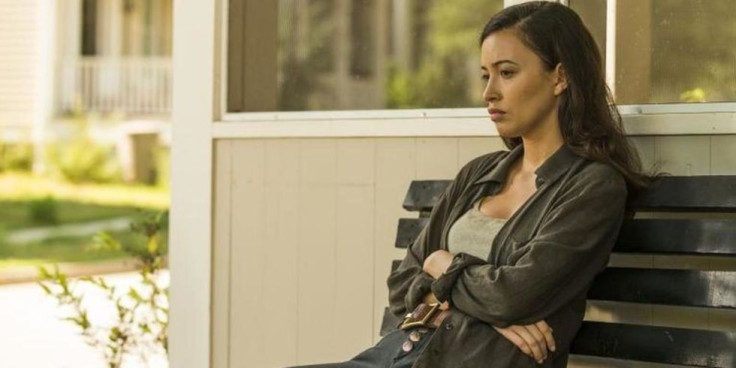 The Walking Dead star Christian Serratos is pregnant with her first child, it has been reported.
The 26-year-old actress, who plays Rosita Espinosa in the hit AMC zombie apocalypse series, is expecting with her musician partner of three years David Boyd, according to People.
A source told the publication: "They're extremely happy and have been looking forward to starting a family."
Serratos isn't the only new mother on the show, however, as Alanna Masterson – who plays Tara – welcomed daughter Marlowe with boyfriend Brick Stowell in November 2015, while Sonequa Martin-green gave birth to son Kenric Justin in January 2015.
TWD viewers may be wondering how Serratos' pregnancy may affect the television show and her fan-favourite character.
Since filming for the seventh season has already finished, her pregnancy will definitely not impact on the current season. If Rosita is still alive by the end of it, the pregnancy will most probably affect the start of season eight.
When Masterson had her baby, she was written out of the series for several weeks, with her character Tara going on a two-week supply run with Health. But producers of the show treated her well as she returned to a whole episode just about her character, telling the story of what she experienced on her adventures and her discovery of a new community called Oceanside.
Alanna Masterson Instagram:
Rosita's character in TWD comic books actually becomes pregnant, so it's a possibility that writers of the show many seep it into the small screen version. In the comics, she is a beautiful young Hispanic woman who serves as a romantic interest for Abraham.
Rosita has dealt with much grief during the series – especially with the brutal deaths of Glenn and Abraham – leading to her character becoming more complex and in some critics' opinions, rather smug or self-important.
Could we be expecting a pregnant Rosita in season eight? Only time will tell...
The Walking Dead airs on AMC in the US and on FOX in the UK.
© Copyright IBTimes 2023. All rights reserved.