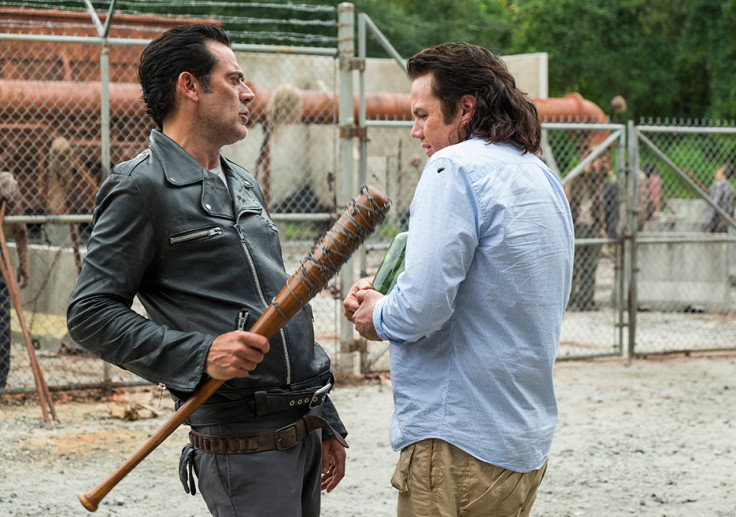 The Walking Dead season 7 is set to tie up the loose ends starting from episode 11. Negan is set to return in the upcoming instalment to spread his terror on Eugene whom he took hostage in the mid-season finale. If Rick Grimes' plan turns successful, the sadist Savior leader's evil rule may come crumbling down.
The show will air on AMC at 9pm ET in the US on 19 February a day earlier than its UK airtime that is scheduled for Monday 20 February at 9pm on Fox.
You can click here to watch the episode online via live streaming on the network's official website. You can also watch it by downloading the AMC app for iOS, Apple TV and Android.
In the previous episode from Rick was successful in is gathering up an army to destroy Negan's notorious empire. After denying Richard's mean plan to attack Negan and frame Carol for the same, the crossbow warrior of the post apocalyptic world is on a mission to destroy his nemesis. However, his motives are still mysterious as he chose to hide Glenn and Abraham's death from Carol after their emotional reunion.
Speaking about his character's planning in the future episodes, Norman Reedus told Entertainment Weekly: "He's just done. He's going to do it himself. The thing about Daryl is, he's loyal to one group, and it's hard for him to stay behind and stay behind and stay behind. He's just had enough. He's got to figure out a way to do this where it works for everybody, but also he's not going to take anything away from his family."
The episode 11 is titled as Hostiles and Calamities and the official synopsis reads: An Alexandrian discovers they must navigate the mysterious, confusing and terrifying world within the Saviors' compound.
The episode will also focus on Dwight and it appears he is under some sort of pressure or emotional turmoil due to his boss. While he appears loyal towards the Saviors, he keeps hinting about his leaning towards Daryl.
It remains to be seen, how the characters are going to evolve in The Walking Dead season 7 which airs every Sunday on AMC in the US and on Mondays in the UK on Fox.