After a shocker of an episode last week, The Walking Dead Season 5 returns tonight with episode 3 titled 'Four Walls and a Roof'. And according to actor Andrew Lincoln (who plays Rick on the show), the upcoming episode is "astonishingly brutal".
The episode's official synopsis reads: "Rick and the others find themselves pitted against a group of nasty people."
Warning: Episode 3 Potential Spoilers Below
The Spoiling Dead Fans (TSDF) Facebook page revealed the following major (potential) spoilers about the upcoming episode:
The Hunters/ Termites will be defeated.

Rick Grimes will kill Gareth. However, it is not clear if he will use the red machete to kill him.

Bob is the one who delivers the tainted meat line.

Gabriel's past is revealed.

The episode will not show where Daryl and Carol go.

Bob will die.
The Walking Dead Season 5, episode 3 airs Sunday, October 26 at 9 pm ET/PT on AMC followed by a new episode of The Talking Dead.
Click here to watch the episode online via live stream.
The episode will also be made available online on the AMC official website. You can click here to access.
With regards to Beth, a couple of leaked videos surfaced this week showing her alive and in a hospital.
Meanwhile, rumours circulating the web also suggest a MAJOR death that might take place in the show's mid-season finale.
Huge Potential Spoilers Below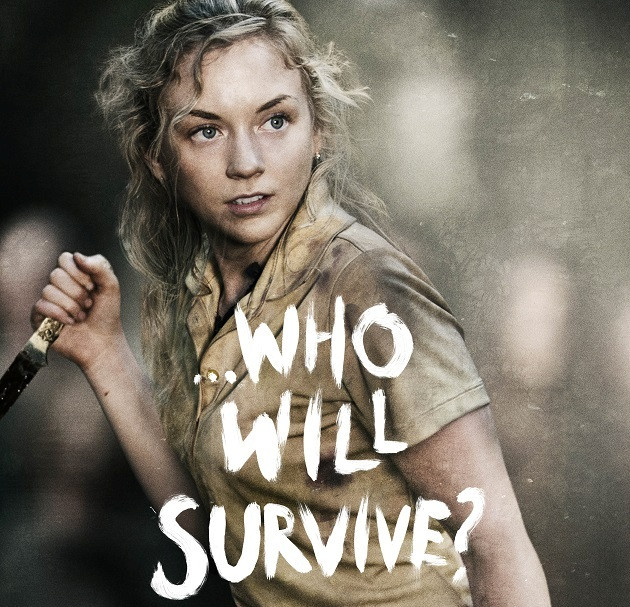 Beth could die in The Walking Dead Season 5 mid-season finale, reports Inquisitr.
A Walking Dead themed Twitter account posted the spoilers (below), claiming that they had personal knowledge from a cameraman who also revealed that Bob would be brutally eaten by the Terminus gang in episode 2.
It does coincide with the spoilers thus far #twd #TWDFamily #TheWalkingDead #twdshow #TWDSeason5 pic.twitter.com/xfxeW6WOEc

— IBelieveInRickGrimes (@IshyTweets) October 23, 2014