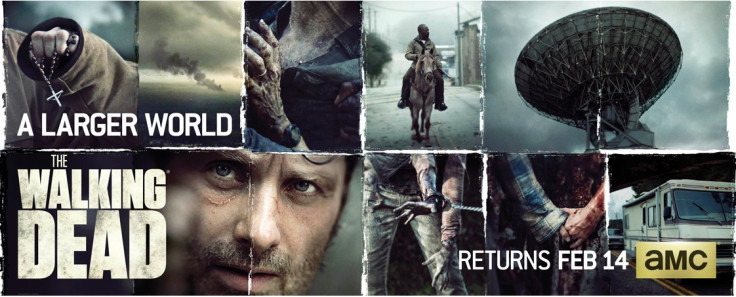 The Walking Dead creator Robert Kirkman and the show's cast recently appeared on Inside The Actors Studio and teased some interesting details about the second half of season 6. Over recent interviews and appearances, the cast and producers of the show have made it quite clear that a major character's death is on the cards.
While many of us are expecting it to be Glenn — with Negan coming and the actors teasing a "brutal scene from the comics books" in one of the upcoming episodes — Kirkman wants fans to remember that ANYONE can die or become a walking corpse at any moment.
"If you go too long a period with characters surviving and being safe, you lose that element of 'Oh my god, these characters could go at any moment'," Kirkman told Inside the Actors Studio. (via iDigitalTimes)
Talking about being okay with killing off certain characters, Kirkman explained: "That's a tremendously powerful engine that drives this thing and it's very emotional but in comics it's me and the artist going, 'I guess those lines in the paper don't exist anymore. Oh, well.' It's very emotional for us because we do love these characters but it doesn't have that added element that the TV show has where these are our friends that we see everyday but it doesn't stop us. We don't care."
You can watch the cast of The Walking Dead on Inside the Actors Studio on Bravo next Tuesday (9 February) at 8 pm EST. The Walking Dead returns for its midseason premiere on AMC on 14 February (Sunday) at 9pm EST.