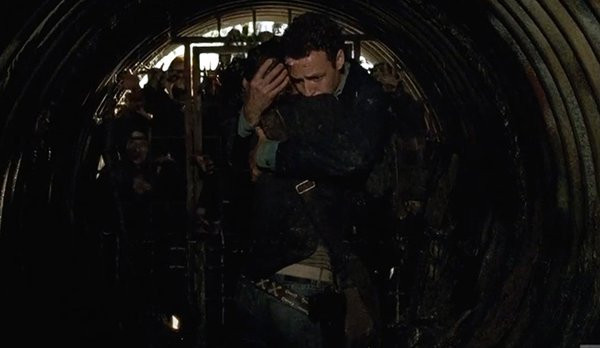 Daryl and Carol may have new rivals in the cutest friendship competition in The Walking Dead as Maggie and Aaron will see their friendship blossom in season six. Actor Ross Marquand, who plays Aaron, has revealed the pair will bond over their shared desire to protect the community of Alexandria against the walkers and other new threats.
Warning: contains spoilers
In episode five, which aired on 9 November in the UK, Maggie confided in Aaron and announced she is pregnant with her husband Glenn's baby. Although there could be heartache in store as Maggie is still not certain if Glenn is dead or alive after he ran into trouble during a mission with Rick, Michonne, Sasha and Abraham outside the walls of Alexandria.
Addressing their new-found friendship, Marquand told IBTimes UK: "This season Aaron will bond with Maggie the most. They are both very keenly aware of the threat that's outside the walls and they're taking a very proactive approach to taking down that threat as much as they can so you'll see a lot of Maggie and Aaron this season."
Unfortunately, Aaron's new alliance with Maggie will mean his close friendship with Daryl will be put on the back-burner. Marquand said: "Truthfully where we start off the season, the relationship that they had as recruiters, it takes a back seat as they're faced with the very immediate and persistent threat of non-stop onslaught of not only the walkers but these warring tribes with the Wolves and other groups that are coming down the road too.
"While those relationships will deepen, there are other relationships not explored yet that will grow quite a lot deeper as the season goes on."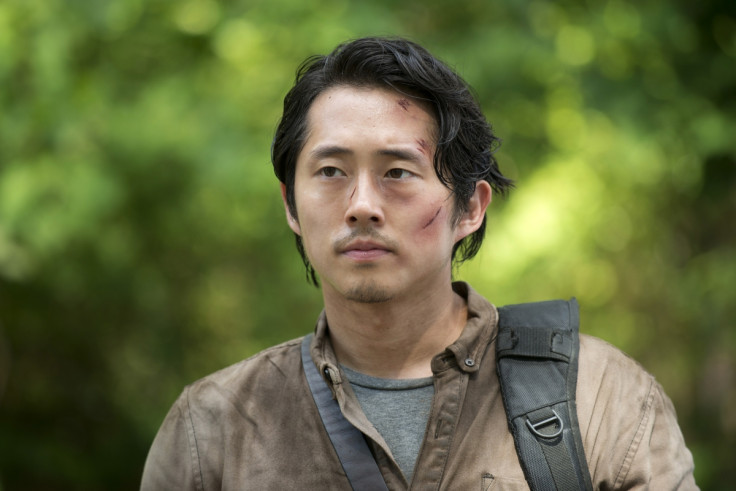 With the strengthening bond between Maggie and Aaron – who is the AMC show's first gay character – set to take precedence, it will mean his relationship with his boyfriend, Eric, will not be explored just yet. Marquand said: "The most interesting thing about Aaron and Eric is that we don't know much about their background. A lot of other characters you get to see their backstory and one of the great things for me is there is no backstory there.
"We know very little about who Aaron is and how he and Eric met, which I think is great because it's let Jordan [Woods-Robinson, who plays Eric] and I create a backstory that suits us and the performance that we wanted to flesh out. Truthfully, Aaron is going to be tested like a lot of other characters in Alexandria, in the sense that we're going to have to decide where we put our faith now. Deanna has lost her son and husband in the span of a week and she's a wreck and not fit to lead at this point."
Episode five saw the absence of key characters including Michonne, Carol and Daryl, with the focus shifted on to lesser known Alexandrian residents. Director and special effects supervisor Greg Nicotero reveals season six will slightly take the pressure off the main players to allow the stories of other characters to develop.
Watch The Walking Dead season six episode six teaser:
He said: "The world of the characters grows and if anything, [writer] Scott Gimple wants to make sure that those additional characters aren't just glorified extras. We spend a lot of time casting these people and I cast Katelyn [Nacon] who plays Enid because she was in the first episode I directed when they were in Alexandria.
"Even with Lizzie and Mika in previous seasons, we spend a lot of time casting these people and it's tricky because if they don't have much to do they just look like they are window-dressing. We want to expand our world and by giving insight into other characters' backgrounds, it makes it richer. Not every character is successful, people say 'I don't like that, when are you going to kill Father Gabriel or Tara?' But there are stories there for them and you need that balance in the show."
The Walking Dead continues with episode six on Monday 23 November at 9pm on Fox UK.