The Walking Dead season 6: Makers secretly casting brutal villain Negan's role?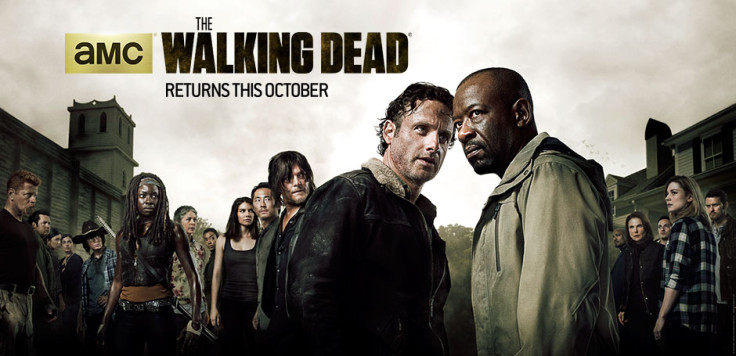 Rumours of the brutal Walking Dead villain Negan showing up in the upcoming sixth season of the popular zombie drama, have been circulating ever since the show ended its season 5 run. While no official confirmation has been made about Negan's role in season 6, cast and crew members have certainly hinted at the character's inclusion in upcoming episodes.
A latest TV Line report suggests that The Walking Dead team is secretly casting a season 6 role which "sounds a lot like Negan." Here's the description, as per the website report:
"The show is quietly casting a Season 6 role that sounds a lot like Negan, the comic book character who ends up killing [Spoiler]. The breakdown describes 'Rich' as a fifty-something narcissist who has an angry streak, a 'Senator-like charm' and the charisma of a car salesman. Totally Negan, right?"
Warning: Potential spoilers ahead, proceed at your own risk.
If this is true, it will of course mean bad news for Glenn! The Walking Dead comic readers would know that Negan is the leader of a ruthless group of survivors called "The Saviors". In the comic, Negan and his group appear at the Alexandria Safe-Zone soon after Rick takes over, and Negan brutally kills Glenn. Now, if the villain actually does feature in season 6, Glenn could be one of the major characters who could get killed.
Meanwhile, executive producer Gale Anne Hurd shed some light on Negan's debut on the show and has hinted that the makers might follow The Walking Dead's comic book storyline when it comes to introducing him on the show.
"The thing is, as you know, we are always inspired by the comic book. There are times where we bring an existing panel in the comic book to life exactly," she told Zap2it in an earlier interview, while talking about potentially introducing Negan in season 6.
Season 6 of The Walking Dead will premiere on 11 October 2015 on AMC with a 90-minute episode.
© Copyright IBTimes 2023. All rights reserved.