The Walking Dead season 6: Midseason premiere episode will make Rick a 'new' and 'changed' leader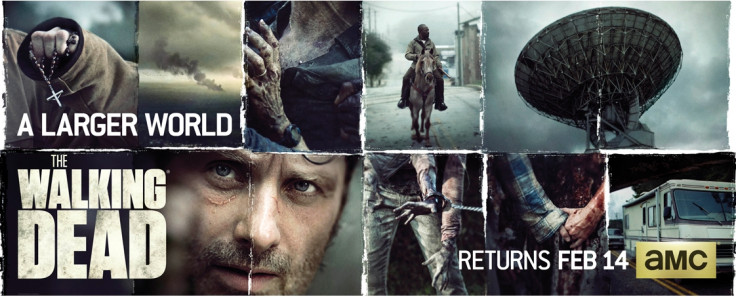 The midseason premiere of The Walking Dead season 6 is just round the corner, and fans can expect it to be "very dark". The show's lead actor Andrew Lincoln shared some details about the upcoming episode 9 and what's in store after the shocking events of episode 8.
Despite the impending walker herd disaster in Alexandria, Rick & Co will stay, said Lincoln (via CinemaBlend). "A lot of these concerns and questions get answered relatively quickly in the first two or three episodes of this back eight. There is a time jump, I will say, at some point. And you will see why we stay in Alexandria."
The actor told Entertainment Weekly, "The writers have done a very smart thing in that they've thrown a lot of propositions and questions and challenges to Rick and the family and the community, and you will quickly realize they are answered in a very shocking, brilliant, terrifying, epic way. All I will say is this is our Magnificent Seven, this episode."
Lincoln also revealed that the events that transpire in the midseason premiere episode will transform Rick into a "new" and "changed" leader.
"I think you'll see there's a marked change in Rick as a result of what happens in episode 9. It's one of those watershed moments that happens. And as a result he learns something vital about being a leader. And yet again, he changes. And he develops a new way of leading. And that could be said for the back 8, in that it turns very dark."
The Walking Dead season 6 returns with episode 9 titled No Way Out on 14 February.
© Copyright IBTimes 2023. All rights reserved.